Meet Dalle the guinea pig!  She joined our family a couple months ago and the kids love her.  So do I.  On top of being cute, she doesn't need her cage cleaned and won't have to be 'replaced' in 8 or so years.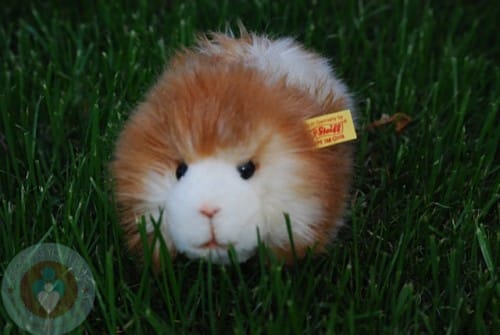 Not long after our rabbit passed away my son started asking to get a guinea pig.  Keeping up with 2 kids, a dog and a rabbit had been a bit of a challenge so I shot the idea down right from the start.  No new pets.  My son, however, wouldn't leave it alone.  He found pictures of guinea pigs and begged me every day for one.
Not willing to give in, I started to look around online for a 'replacement' and found Dalle on Steiff's website.  When she arrived I surprised my son with her and he was THRILLED.  So thrilled in fact, he's stopped asking to get a real version.  Dalle sleeps in his bed, he carries her around in a bag and she watches TV with him.  His new best friend.  One that doesn't pee on my carpet or won't need to visit the emergency clinic in the middle of the night.  She's perfect!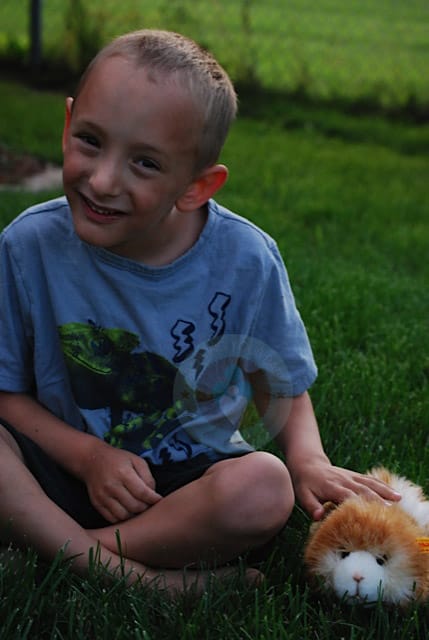 Plus, I must mention that she squeaks like a real guinea pig and is machine washable.
Known for their wide array of life like animals, Steiff did a beautiful job of creating a cuddly friend that replicates the real thing down to the different shades of fur.
Related Articles:
---