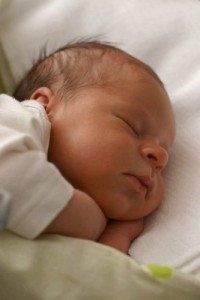 Recent scientific tests have revealed that babies left to cry-it-out have been found to have higher levels of stress hormones in their brains. This hormone becomes toxic at high levels, causing damage to the developing infants.
Dr Penelope Leach says that when left to cry an infant produces the stress hormone cortisol. The longer they are left to cry, the higher the level of cortisol is in their brains. The problem is that when this hormone becomes too high it becomes toxic to the brain, causing undue damage. According to Leach it only takes crying for 30 minutes to build the hormone up to toxic levels, especially if the crying is a repeated event.
Many parents choose to cry-it-out under the belief that it teaches an infant to sleep better. Dr Leach says this is not true, there has been no scientific studies showing that crying teaches a baby to sleep. Instead, it teaches the infant that no one will respond to his cries.
"If you do not respond and if you refuse to respond, the baby knows no response is coming. The reason that a baby gives up after half an hour, three-quarters of an hour or an hour is that it has given up and that its expectations have been altered. I've heard it said that babies stop crying because they have learned that mummy wants them to go back to sleep. Babies are not capable of that sort of learning," says Dr. Leach.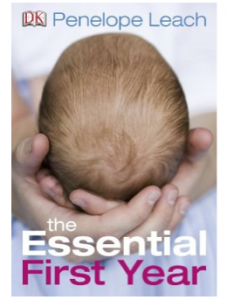 And Dr. Leach is not alone. Other childcare experts, such as Dr. Sears, agree that while cry-it-out is the easier option, it is not the safe one.
Dr Leach has a parenting book coming out that goes into more detail on the dangers of cry-it-out, and what parents can do instead. Her book, The Essential First Year – What Babies Need Parents to Know, she says is not trying to attack parents or make them feel guilty. She wants them to have sound advice that is grounded in science so that they can make the best decisions for them and their children. -Summer, staff writer
Related Articles:
---
[ad]