Everyone experiences stress, but extended periods of it can have a significant and negative effect on your health. When experienced during pregnancy, stress can increase your chances of going into labor prematurely. A new study also suggests it could impact the gender of your baby.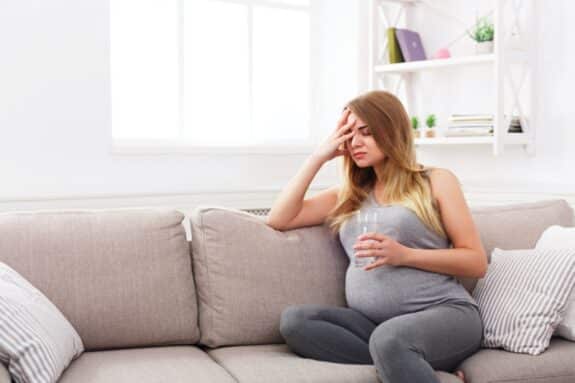 Researchers from Columbia University Irving Medical Center explored the effects of prenatal stress by examining 187 pregnant women between the ages of 18 and 25. Each completed questionnaires, diaries, and daily physical reports to gain insight to each of the expectant mother's psychological and physical stress levels.
Around 17 percent reported psychological stress, depression, or anxiety. Another 16 percent suffered from physical stress caused by hypertension or high caloric intake. Nearly 67 percent of them were found to be in good health.
In the end, those that suffered from the highest levels of psychological or physical stress were less likely to give birth to a baby boy. It might seem coincidental or like some sort of pseudoscience, but researchers say history backs their findings.
"Other researchers have seen this pattern after social upheavals, such as the 9/11 terrorist attacks in New York City, after which the relative number of male births decreased," study leader Catherine Monk said in a statement. "This stress in women is likely of long-standing nature; studies have shown that males are more vulnerable to adverse prenatal environments, suggesting that highly stressed women may be less likely to give birth to a male due to the loss of prior male pregnancies, often without even knowing they were pregnant."
Authors went on to say that, while they did not attempt to determine why a mother's stress levels might affect the gender of her baby, they have a guess as to why the link exists.
"High levels of stress can raise levels of stress hormones like cortisol in the uterus, which in turn can affect the fetus," the authors said.
Those desperate for a girl might be tempted to sway the odds in their favor by unnecessarily exposing themselves to stress, but it is important to keep in mind that there are serious risks involved with high and prolonged levels of stress.
In this recent study, physically stressed moms may have been more likely to have a girl, but they were also found to have a higher risk of going into labor prematurely. Birth complications were also more common among stressed mothers. Stress can also continue to affect your health, long after your baby is born, increasing your odds of heart disease and high blood pressure. So, as tempting as it might be, it's far better to stay calm and let nature take its course.