I am always excited to see what Peg Perego has in store for new parents each year. They always come up with trendy, innovative ways to save parents time and space.
This year they launched 3 products that I love.
1. Tatamia Multipurpose Baby Seat – This chair was not only designed to be a comfy feeding space, but it eliminates the need for parents to buy extra gear.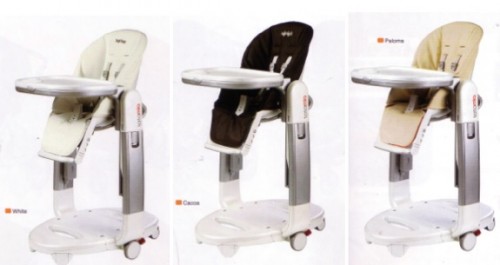 It does triple duty as a highchair, recliner and baby swing.
With the click of a switch the baby seat slides down out of highchair mode and doubles as a swing. It is not an automatic swing, but just a soft moving pendulum.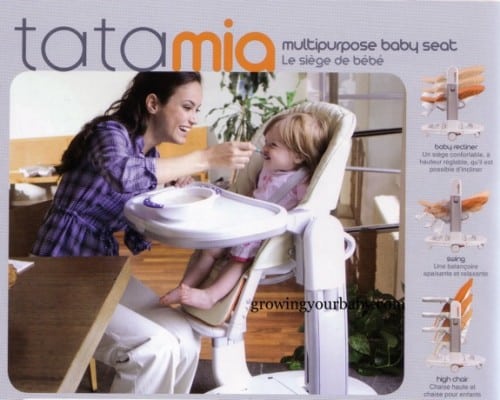 When not being used, the spring loaded base folds up easily so that the chair can be stored easily in a closet.
This chair is being offered in 3 colours: black, white and paloma.
2. Si Lightweight stroller – Peg's new Si stroller is not only nice looking, but it it only weighs 12lbs.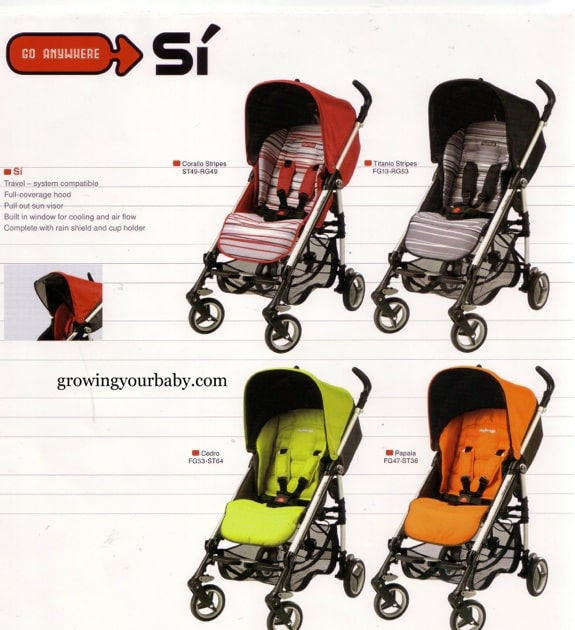 This compact, easy folding stroller is one of a few that will also take a car seat, making it the perfect travel system for parents on the go!
Colour choices are shown right. I love that it is a mere 12 inches when folded.
3. Skate Elite – Last year's trendiest stroller received a slight makeover for 2009.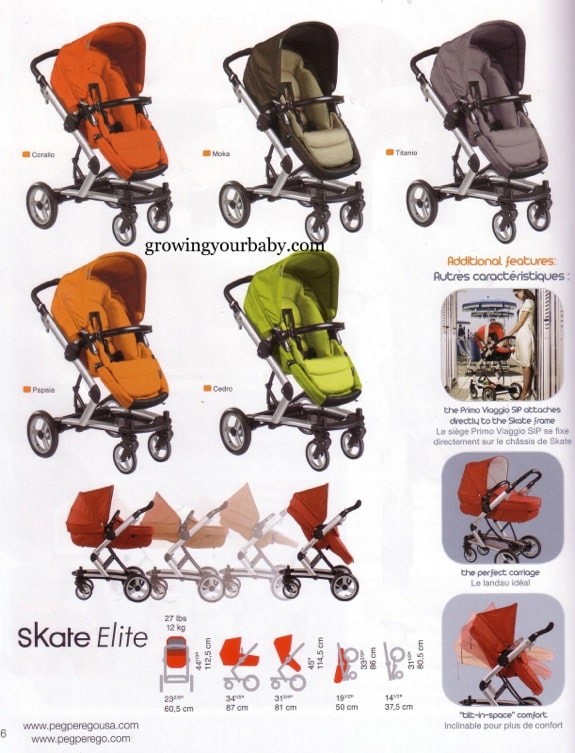 Some new features include:
a model that weighs 10lbs less than last year
modified shopping/storage basket
different folding mechanism
4 new colours
4 new accessories including a snack tray, umbrella, bassinet stand for inside the house and umbrella.
UPDATE: Peg Perego just sent me this information: Si will be available in early March, Tatamia end of March and the Skate Elite in April.
---
[ad]