This February Thule will be adding the new three-wheel Thule Spring to their portfolio of strollers that are designed for active families on the go.
Designed with an easy one-hand fast fold, and an adjustable handlebar, the Spring will stand on its own when it's folded.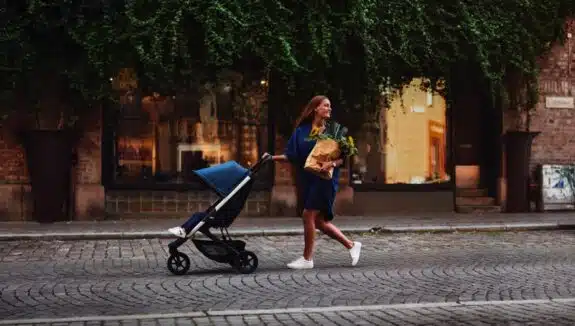 Large foam-filled 8″ wheels, a compact design, and smooth handling make it a perfect addition for leisurely days with your child. Comfortable and lightweight, Thule Spring gives you the freedom to go wherever you want to go.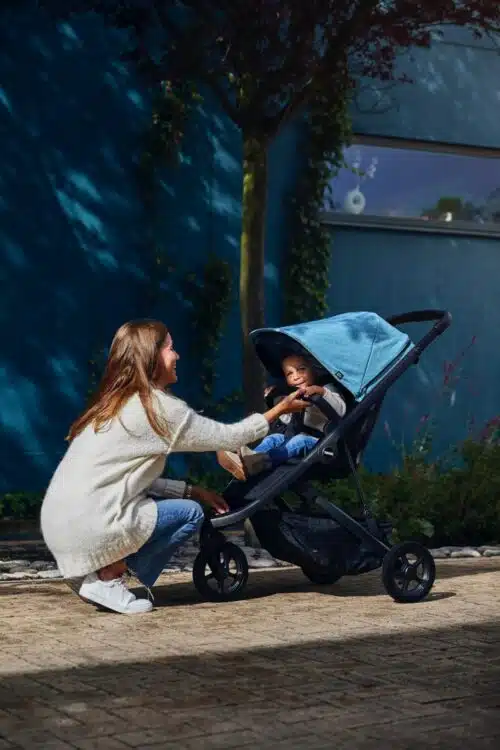 An extendable canopy with integrated ventilation, and comfortable reclining seat allows parents to adapt to their child's needs from day to night.
The Thule Spring will be offered in 2 frame styles; black and aluminum and 6 canopy styles.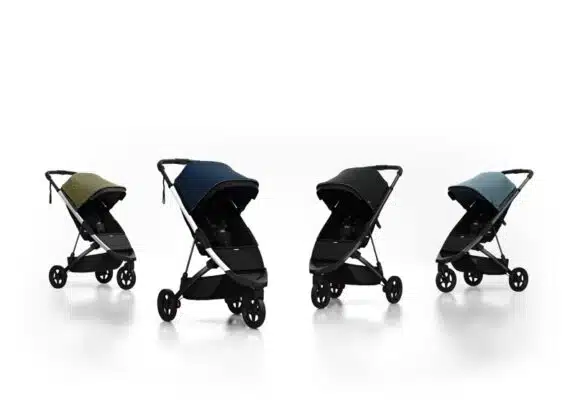 Thule Spring has been tested to exceed the highest safety standards, ensuring it will keep going strong for years to come. With many features designed to simplify your life, Thule Spring is a lightweight, compact stroller that lets you and your family discover the world with ease.
Core Collection (Aluminum Frame, MSRP $359.95)
Aluminum Frame/Olive
Aluminum Frame/Majolica Blue
Aluminum Frame/ Shadow Grey 
Premium Collection (Black Frame, MSRP $399.95)
Black Frame/Midnight Black
Black Frame/Grey Melange
Black Frame/Teal Melange