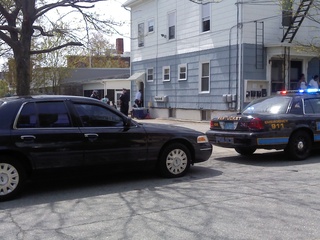 The dangers of keeping a window open when children are around came into the fore when Daron McLain, a cheery one-year old, fell from a second floor window at a home in Pawtucket, RI yesterday.
According to news reports, Daron and his 4 year old sister were bouncing and jumping happily on their bed mattress, when the toddler fell from the open window, tearing the screen and tumbling down to the concrete below.
Emergency crews who were called to the home transported the child in serious condition to the Hasbro Children's Hospital. According to police the child's father was at home looking after 4 children when the incident happened.
Neighbors say the boy's father was with the boy when he fell through the screen, landing on the concrete below.
"The father had the little boy in his hands, and he wasn't breathing or nothing. It was bad," said a neighbor.
Annually, it is believed that more than 4000 children accidentally fall from windows. Many even prove fatal. According to Chrissy Cianflone, of Safe Kids USA parents need to be extra cautious when kids are around. A screened window is usually not safe enough and it is always wiser to add window guards.
With parents busy preparing meals during the afternoon or after 5 in the evening, there is a high risk of unattended kids aged 4 or under falling from open windows and therefore precautionary measures are a must. – Atula, Staff Writer
---
[ad]