With his daughter and wife by his side, skateborder Tony Hawk accepts the James Joyce Award from The Literary and Historical Society at the University College Dublin.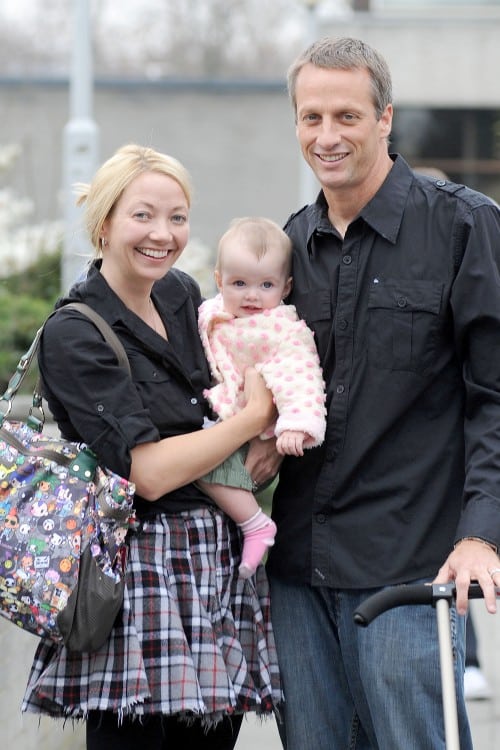 The award is presented to those who have achieved outstanding success in their given field.
Tony also has 3 other children Hudson Hawk, 16,(with first wife Cindy) Spencer,9, and Keegan,8,(with second wife Erin).
PHOTOCREDIT:WENN
---