The announcements of the first babies of the year has been a long-standing tradition for most hospitals. However, many hospitals and communities will now be keeping the information on their yearly first-borns strictly confidential in order to protect their patients.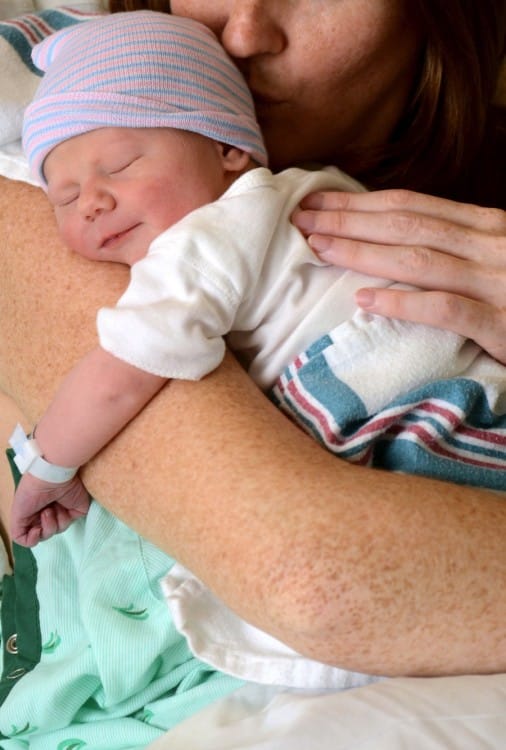 Community Health Systems—one of the largest health care operators in the United States—had ordered its 207 facilities to stop publicizing the first baby of the year. They cite concerns over potential abductions and identity theft. They're not the only organization to forgo the tradition; other hospitals have simply removed themselves from the reporting tradition, or limited the amount of information they release on the New Year births.
"We know the birth of the New Year baby is a joyous and exciting event, but protecting patient safety and privacy is our most important responsibility," Tomi Galin, a spokeswoman for Community Health Systems, told USA Today.
Galin assures that the new policy is only coming as a pre-emptive and preventative measure, rather than in response to any specific threats or attempts. To back the company's decision, she pointed to guidance that comes from the National Center for Missing & Exploited Children that suggests health care providers obtain parental consent and eliminate home addresses and other identifying information from birth announcements and to stop providing this information to the media.
And the Joint Commission, a health care accreditation organization, suggested that hospitals stop providing birth announcements to local newspapers more than a decade ago after a large number of child abductions from hospitals occurred. However, they did add that this was never a requirement.
It's also worth noting that, despite the decision and the recommendations, the head of the center's missing children division says that the tradition of publicizing each hospital's first birth of the year is relatively low risk, as far as potential dangers go.
"We've never given direction to hospitals that they shouldn't do it," the center's Robert Lowery, told USA Today, stressing caution rather than overreaction.
Not all hospitals plan to stop publicizing the New Year baby, though. In fact, there are other hospitals—like The New York Health and Hospitals Corporation—that will continue to gain parental consent and share the information with the media. They run the city's 11 public hospitals, and they always obtain written consent before releasing the mother and baby's names, measurements, place of residence, and photo for the yearly birth announcement tradition.
"If there is hesitation from the family, we will only release the information they are comfortable with," city hospitals spokeswoman Jen Bender told USA Today. "We've only had positive experiences promoting the first baby of the New Year."
Related Articles:
---
[ad]