UppaBaby has issued a recall for their adapters(sold between March 2011 and December 2011) that allow the Peg Perego Primo Viaggio infant seat to be used with the VISTA stroller.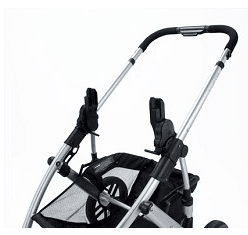 On their site the family gear manufacturer says they have identified and isolated a manufacturing issue with a limited production run of Peg Perego© Infant Car Seat Adapters, SKU-0091.
A combination of incorrect and forced installation by the user and plastic material that does not meet our quality standards may cause the molded plastic boss (peg) to break.

Due to our high quality standards, we would like to replace all Peg Perego 0091 adapters. Please contact our customer service team at (781) 413-3030 or contact@uppababy.com.

We are committed to the safety of children and families using UPPAbaby products, which is why we are taking this proactive approach. Please be assured that providing safe strollers and baby gear for children and families is our number one priority.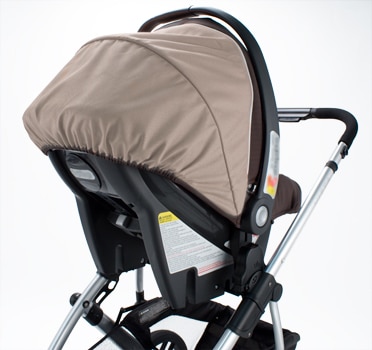 Please note this is the only adapter affected.

Canadian Customers are asked to contact UppaBaby's Canadian customer service team at (416) 422-2700 ext 444 or pegadapter@5514km.ca.
On Facebook this afternoon Peg Perego issued this statement:
Peg Perego did not have any involvement or affiliation with the design and production of the 0091 adapters. The performance of these adapters have no impact whatsoever on the quality and design of the Primo Viaggio SIP 30-30.
If you purchased a Peg Perego adapter for the VISTA stroller between March 2011 and December 2011 please contact UPPAbaby for a replacement.
Related Articles:
---
[ad]