Valentina Pinault joins her mom on the set of her new movie 'Grown Up' in South Berkshire Massachusetts.
The toddler appears to be having a blast as she runs around the set playing with the other actors and mom's bangles.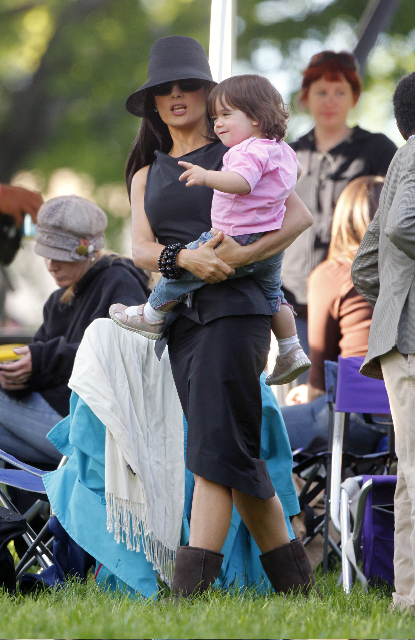 Adam Sandler, David Spade, Rob Schneider, Kevin James and Chris Rock join Salma in the film that centers around high school friends who are reunited as adults.
---
{FAME}
---
[ad]