Two weeks ago Dana Griffin-Graves and Arkell Graves' quest to have a baby went viral when a video Dana posted announcing she was pregnant went viral.  The couple, who has been married for 17 years, has been trying to have a baby for more that a decade.  But during that time Dana had suffered four miscarriages and a stillborn birth.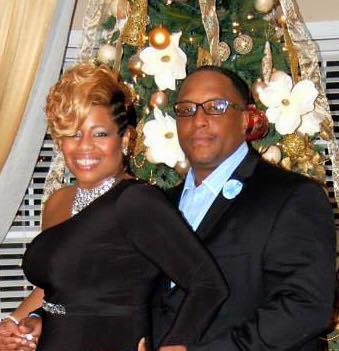 Giving up on their dream Dana recently joined some friends in a walking group to shed some pounds, but became a bit discouraged when her friends were losing weight and she wasn't.
When doctors discovered she was five months pregnant, she brought her husband to tears with the news of a "bun" in the oven. Video of the reveal captured the hearts of many when it was picked up by news outlets around the world – gaining close to 10 million views on YouTube.
Sadly, the couple's fight isn't over.  On Tuesday Dana and Arkell announced that their baby had arrived 4 months early.
In a post on their Facebook Page, the couple wrote.
"Kaleb Arkell Graves was born yesterday at 10/20/1015 at 1:08 PM. He is tiny in statue but he is a fighter. He is in stable but critical condition.
When I arrived in the Intensive care unit over a week ago, they told me in order to save my life, I had to terminate his, My blood pressure was 223/113 but I couldn't… he was my miracle an I had to give him a fighting chance to make it. Daily I was told how my chances of survival were declining because of my heart functions and chronic blood pressure.
With only a 5% chance of survival, Kaleb is here. I'm grateful to God, my wonderful husband Arkell and my amazing family. "
Many preemie parents stepped in to support the couple in the comment section of the post, sharing stories of their early deliveries.
As the mom of a former 24 weeker, I too, know how sensitive this time can be.  Like the 87,000 people that follow their page, we are sending lots of positive thoughts and prayers over for this family.  Their road has been so long, and bumpy.  We pray this is their time.
---