Pregnant Zoe Saldana showed off her baby belly while out for lunch with husband Marco Perego at Mozza Restaurant in West Hollywood on Thursday(August 14).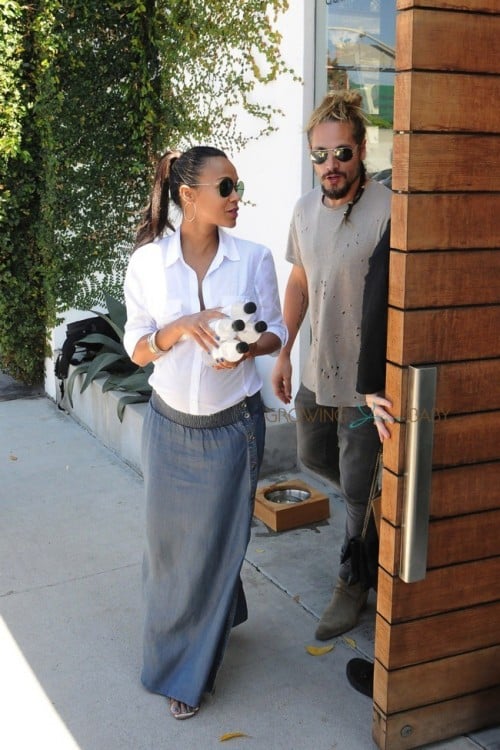 The actress was fashionable in a white button-down shirt and jean skirt as she left the restaurant. For the past few weeks, there have been rumors swirling that Zoe is expecting twins.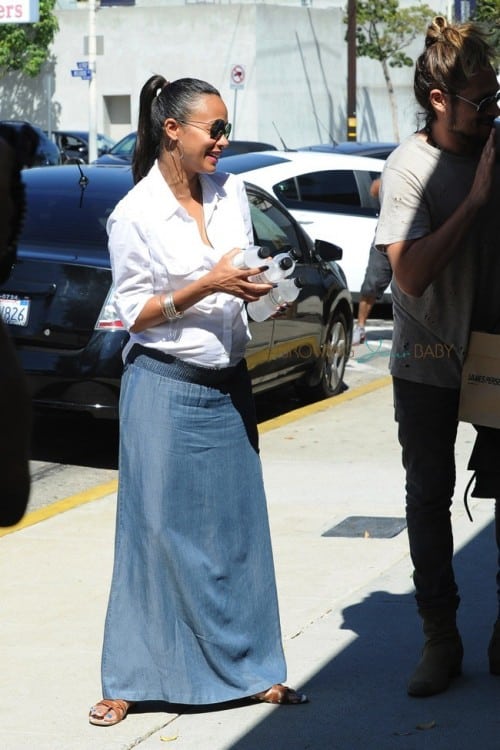 Her belly has definitely grown since it was revealed she was expecting, but because she was so petite before she became pregnant it's hard to tell if she may be expecting more than one – or is just further along than we know.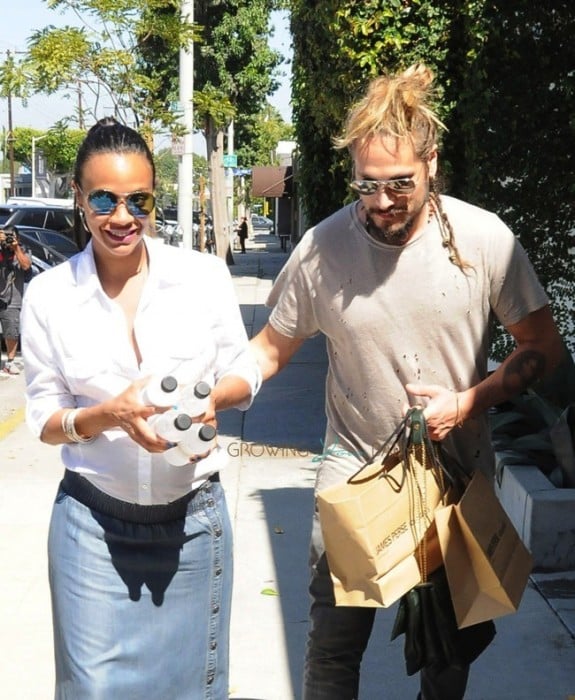 Now that Guardians of the Galaxy has finished her media tour to promote the movie she will have time to relax and wait for her baby(s) to arrive.
She is on a bit of a hiatus now, which will allow the couple to get used to being parents. Zoe will, however, be back in the studio for three Avatar sequels, which are being filmed back-to-back for release in 2016, 2017, and 2018.
[FAME/FLYNET}