Two weeks ago the Brady Byler was the first of his siblings to leave the hospital and go home with his parents.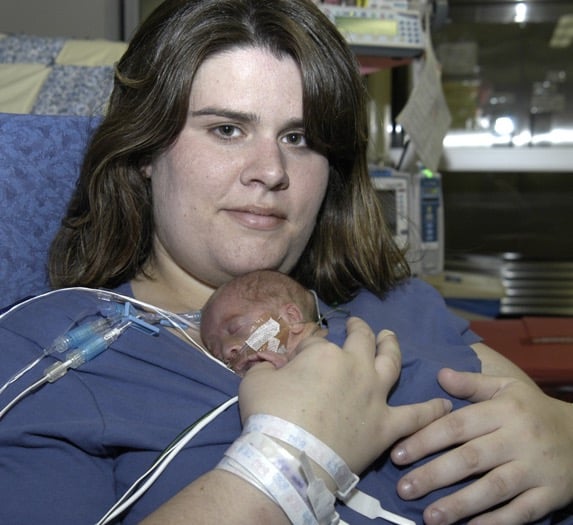 Today he is joined by his sister MacKenzie Margaret and brother Eli Benjamin Byler.
Three more sextuplets remain in the hospital: Ryan Patrick, Jackson Robert and Charlie Craig. Neonatologist Carine Stromquis says the four benchmarks for a baby to go home are taking every feeding by mouth, maintaining stable body temperature and respiratory functions and weighing at least 4 pounds.
The family has set up 3 cribs in one bedroom for the babies to sleep in and converted their garage into a playspace in preparation for the homecoming.
Related Articles:
---
[ad]