Introduced 7 years ago, Joovy's 2017 Groove Ultralight has been a popular stroller for traveling parents. Priced at $200, it is designed for babies from birth to 50lbs, while offering families a long list of features for comfort and convenience.
Out of the box parents just need to pop the front wheels and canopy on, which means you'll be on the road in under 10 minutes!
From birth, the stroller can be used with the seat in the flat position.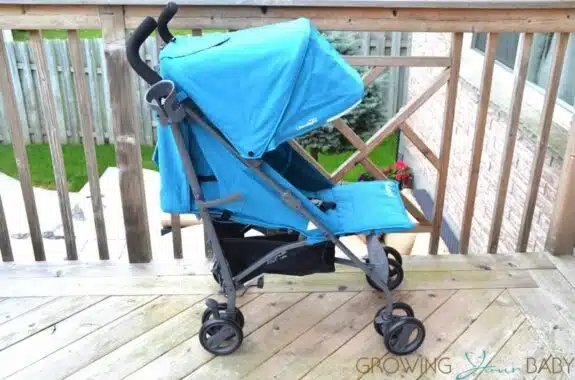 Joovy includes a net under the seat to create an enclosure for napping babies.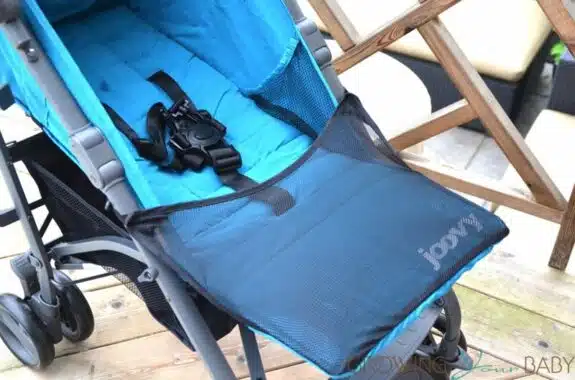 As your child grows the seat can be adjusted to a large number of positions with the infinite recline. To keep your little one in place and comfortable, the 5-point harness can be fixed to three different heights.
On each side of the seat, there are two mesh pockets to hold snacks or toys and the seat's calf rest can be pivoted into two positions to support your child as they grow.
The Groove Ultralight features a 2-panel UPF 50 canopy. On top, there is a peek-a-boo window and a cup holder on the back. Joovy has also added a zippered storage pocket to hold your phone, keys, and money while out.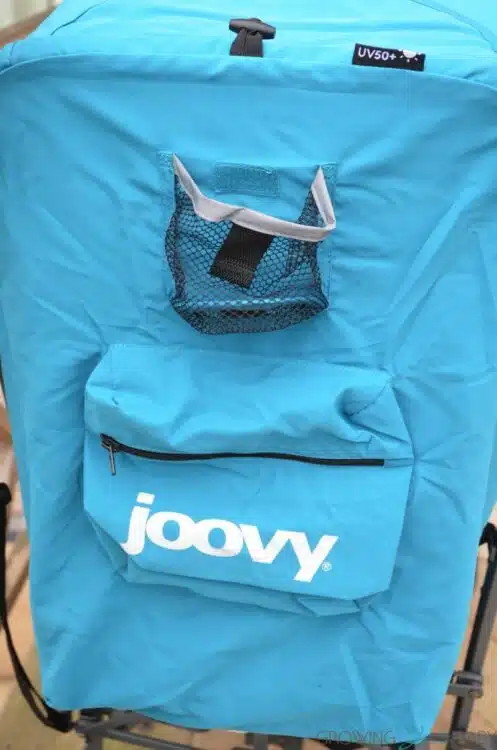 Attached to the frame is a second cup holder.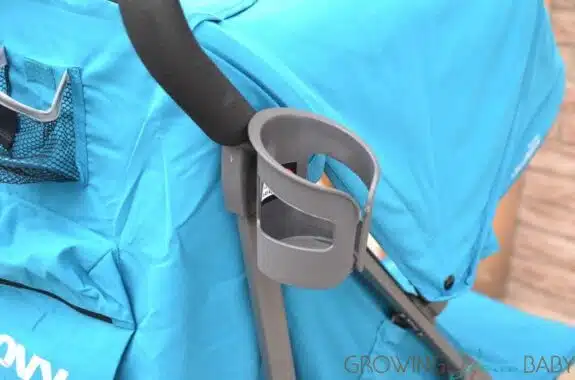 Underneath the stroller, the storage basket will hold up to 5lbs. This is perfect for a medium diaper bag or a quick trip to the mall. The frame runs under the basket which keeps it from dragging along the ground when it's full.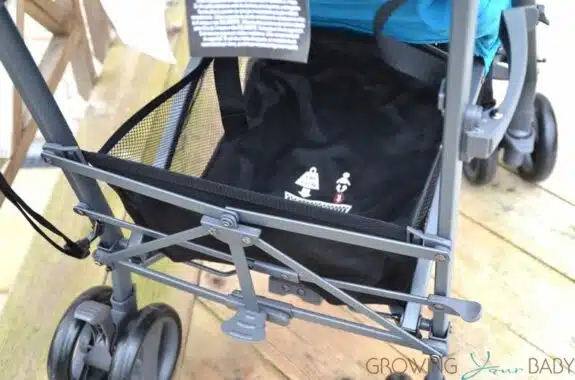 The Groove Ultralight runs on eight – 5.5″ wheels. This gives it a smooth, even push over a variety of terrains like uneven pavement, grass, gravel, and some light sand. I wouldn't take this stroller over the beach. Front-wheel locks also allow it to lock for cobblestone streets or bumpier terrain.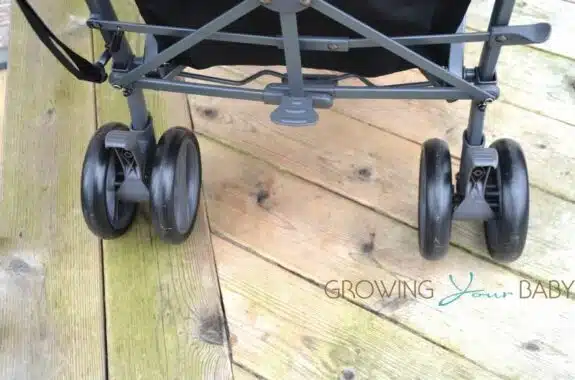 Ergonomic handles give the stroller a nice maneuverability through tight spaces and busy places.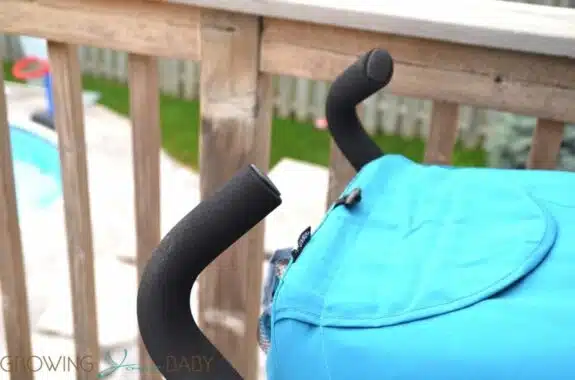 I really like the push on this stroller. Fully loaded with a toddler and a full basket it can be easily moved through a busy park with one hand.
The fold on this stroller is both easy and convenient. A lever at the bottom unlocks the back frame, and a second switch allows it to fold forward. Once closed, the frame locks and the whole package can be transported using the strap on the side.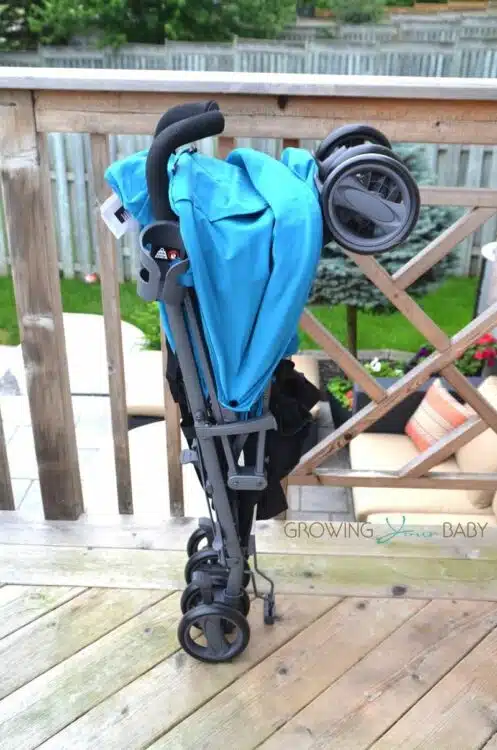 A support piece has also been added to the bottom of the frame to allow the stroller to stand on it's own while folded. Strollers that stand on their own are GOLD in my opinion because you don't have to worry about having to lay it on the ground and it's in the same spot you left it in when you come back!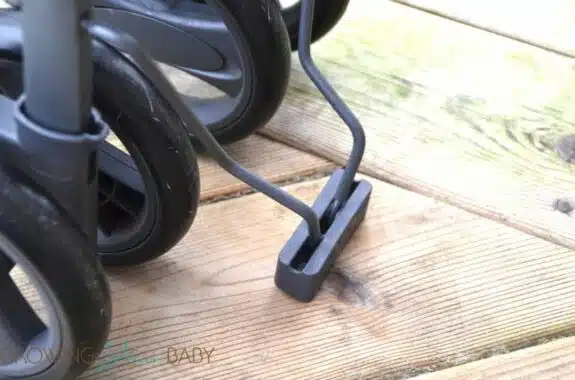 For 2017, Joovy has given the Groove Ultralight some new upgrades that make it even better for busy families. I love they have created a buggy that easily goes where you go. Whether you are doing a quick school run, want something for trips out, or go on vacation, this stroller offers something for everyone!