Although breastfeeding is the most natural way to provide nutrients to your baby, it takes practice for both mom and baby, and a lot of patience before both find a flow. This is true, even for "seasoned" breastfeeders who have other children because, as most parents parents know, every child and postpartum experience is different. But, if armed with knowledge, a support system, and a few good breastfeeding techniques, many moms can overcome the stress and eventually enjoy the bonding experience of breastfeeding.
#1 – Biological Nursing
Biological nursing, also referred to as "laid-back" breastfeeding allows mom to lean back in a reclined position. When using this position, it is important that you give yourself adequate head, neck, and shoulder support to avoid muscle strain. Baby may be placed in any position that is comfortable for you as long as your bodies are in full contact.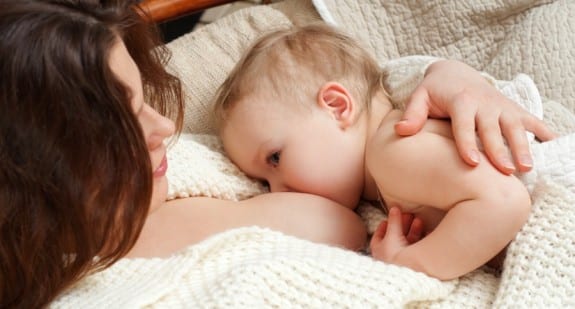 #2 – Cradle Hold
In the cradle hold – or traditional hold – mom and baby are tummy to tummy with baby resting in the crook of mom's arm. Baby's head is supported by the forearm or the inside of the elbow, and baby's head is level with mom's nipple. Some moms find this to be most comfortable with a pillow beneath baby's bottom or beneath mom's elbow for support, but it is not necessary. Proper breast support using a "U" or "C" hold can also be used to encouraged a good latch and provide the breast with support.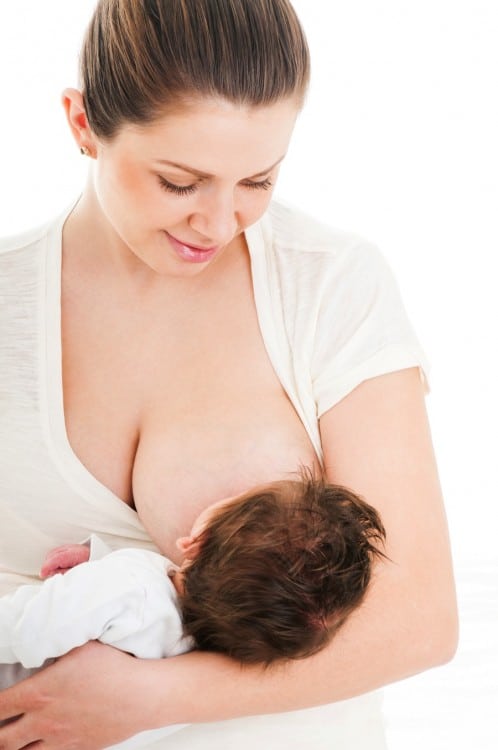 #3 – Cross Cradle Hold
The cross-cradle hold is very similar to the cradle hold, but there is one major difference: baby will be held in the opposite arm of the side you plan to feed from. Baby's head will be supported in your hand, instead of your forearm or inner elbow. You may wish to have baby's legs straddling your forearm for comfort, and pillows can be used for additional support. It's also highly advised that you use the "U" hold to support your breast in this position.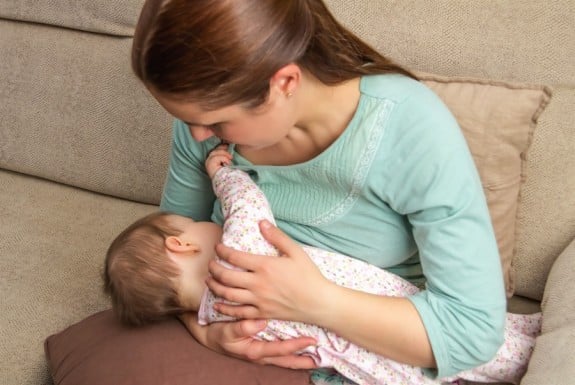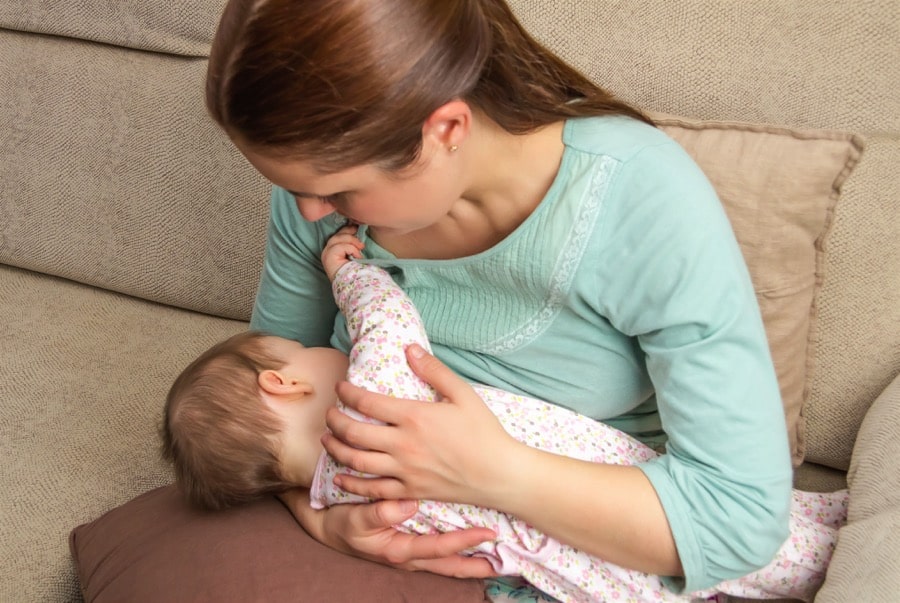 #4 – Football/Clutch Hold
The football/clutch hold is frequently used by moms that have had a cesarean section because it keeps baby from resting along the belly while still giving mom ample control of baby's head and her breast. It is also sometimes recommended for women that have forceful milk ejection reflex or letdown. Baby is held in the same arm that mom is nursing from with the head, neck, and back supported by mom's hand and forearm. Baby's feet and lets are tucked under mom's arm. Pillows are sometimes helpful in positioning and supporting baby's body.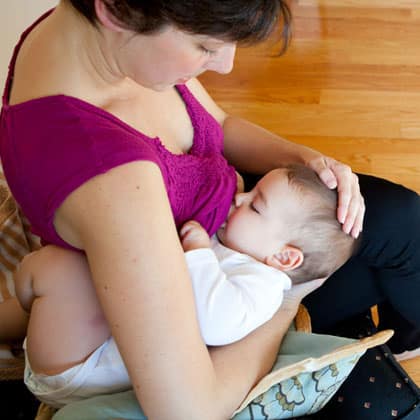 #5 – Side Lying
The side-lying is another popular position for moms with heavy letdown, but it's also a great position for night-time nursing. Mom and baby are both lying down on their sides, tummy to tummy. There should be ample head and neck support for mom to make the position more comfortable, and you may choose to use your arm, a rolled blanket, or a pillow behind baby's back to keep them from rolling backwards away from you.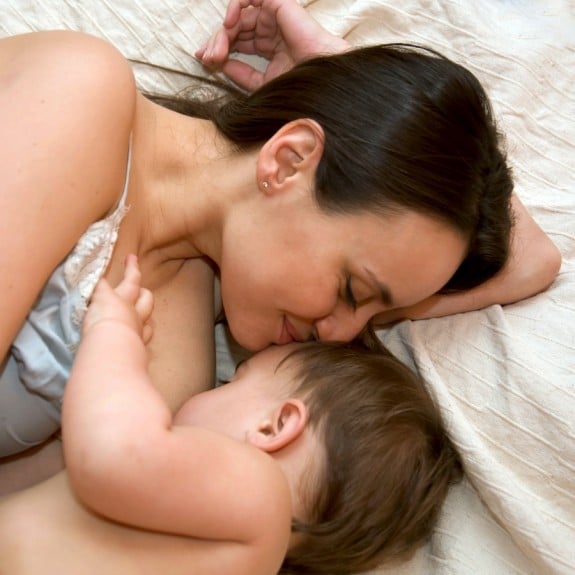 # 6 – Double Hold Clutch or Cradle and Clutch Hold
These two positions (combined because of their similarity) allow mom to feed two babies at once. At least one baby will be held just like in the football/clutch hold, with his or her bottom half tucked beneath mom's arm. The other baby may also be held in a football/clutch hold, or they may be placed in the cradle position. Either position may benefit greatly from the use of pillows to help support your body, and your babies.
**Breastfeeding truly is meant to be an enjoyable experience. If you are experiencing any problems with latch-on, positioning, or just breastfeeding in general, it's recommended that you speak with a lactation consultant or your child's pediatrician.

Related Posts: