With just a few days to go before they become parents, Alec and Hilaria Baldwin were photographed enjoying a leisurely stroll through New York City with their dogs Gitana and Dama.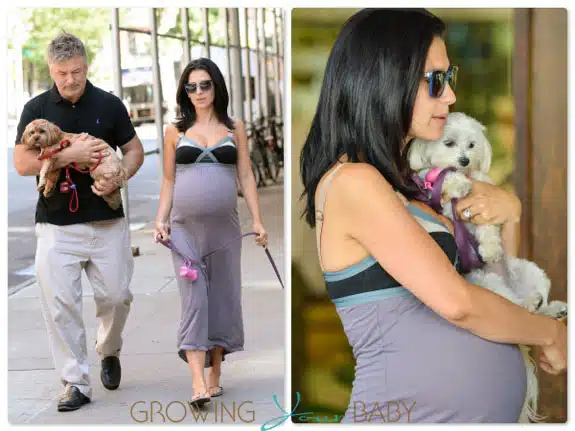 Gorgeous in a purple Maxi dress, Hilaria recently told refinery29.com that she is exercising every day (with some restrictions).
"Listen to your body; that's number one. You don't want to do any deep twisting when you're pregnant — and there are a lot of deep twists in yoga, usually. But the basic idea is that you don't want to wring out your uterus."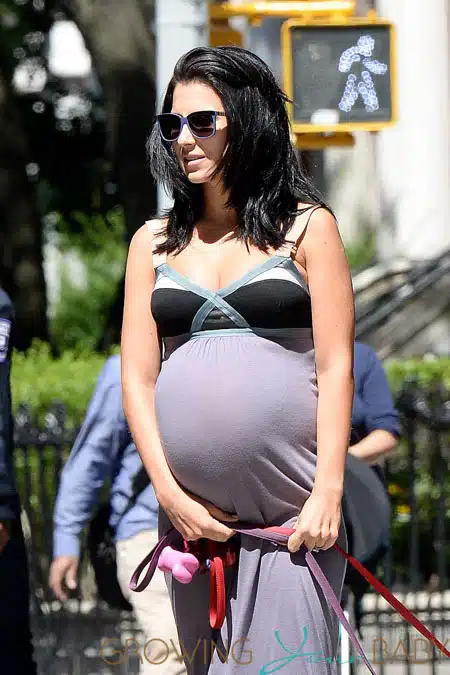 She also noted that ballet has been great for staying toned.
"I do a lot of Physique 57, ballet barre classes, which has been great while I'm pregnant because I am someone who loves to do cardio. I love to go spinning, I love to run, and now I'm swimming again which has been great, especially because you feel weightless. With Physique 57 it's great because it's these small movements, and toning exercises that will make your body look long and lean and you feel very strong. But it doesn't get your heart rate up as much as a spin class, in which the whole point is to make your heart rate go up. If you get your heart rate up too much you're putting your baby into distress, and you don't want to do that."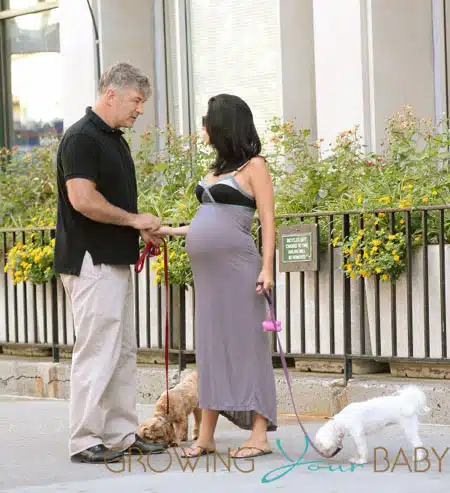 During a lunch out with a friend in the Hamptons last week she was overheard saying her due date was this week. Maybe she is hoping to bring on labor by taking long walks!
The baby girl will be the first child for the yoga instructor and the second for Alec, who has a 17-year-old daughter with ex-wife Kim Bassinger.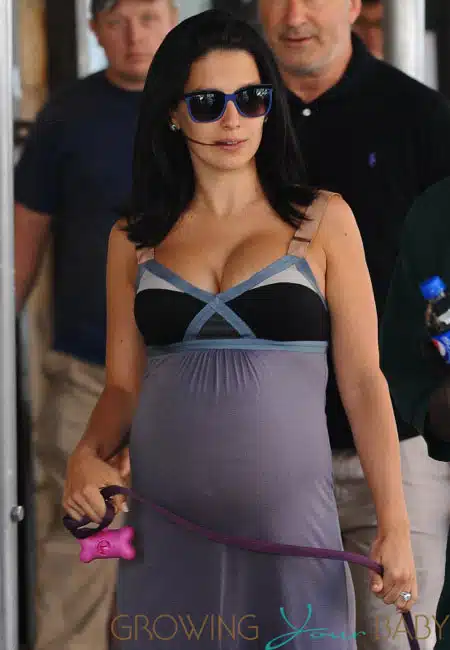 {SPLASH, WENN, INFPHOTO.COM}
---