Actress Ali Larter spent the day playing with her son Theodore Hayes MacArthur at Coldwater Canyon Park in Beverly Hills, California.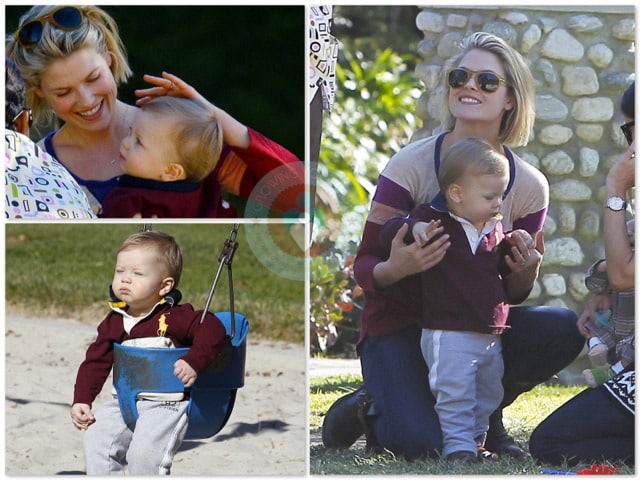 While accompanied by a nanny, the actress enjoyed some sweet moments with her little guy playing in the sand and on the swings.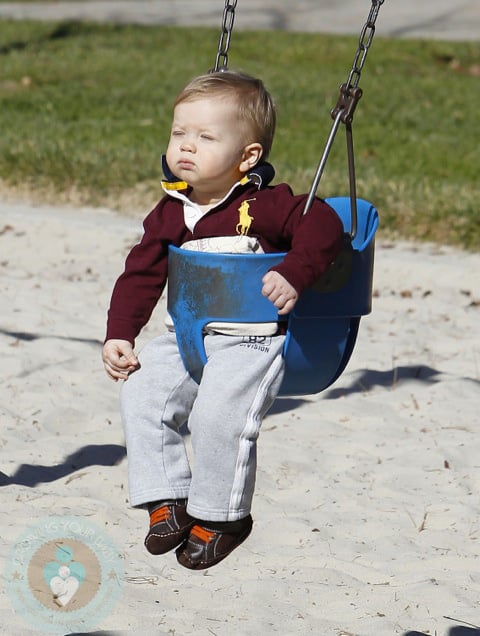 Teddy first birthday last month was celebrated with two parties – one with his father's family and one with his mother's.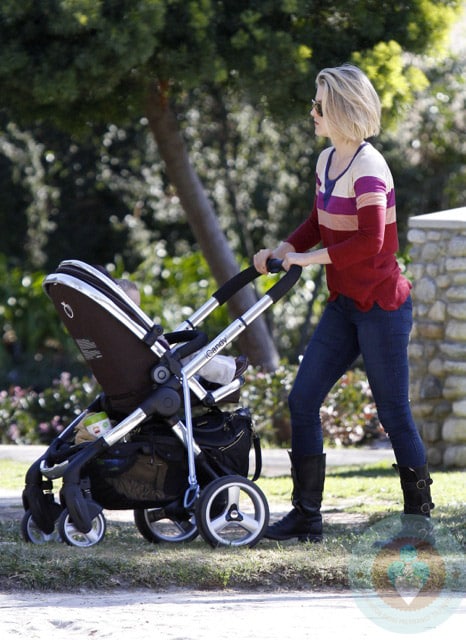 Ali spoke to People about the celebrations saying,
'We're doing a big one on the actual day in Chicago where my husband's family is, and we'll do a mini one with my family.'
The adorable tot loves his music so they also planned to do something with lots of drums, tambourines and guitar. 'Something jammin'!'
While out today Ali pushed Teddy in the very stylish iCandy Peach stroller.
---
Related Articles:
{INFphoto.com & FAME}