Ali Larter was all smiles this afternoon while out shopping with her husband Hayes MacArthur and son Teddy.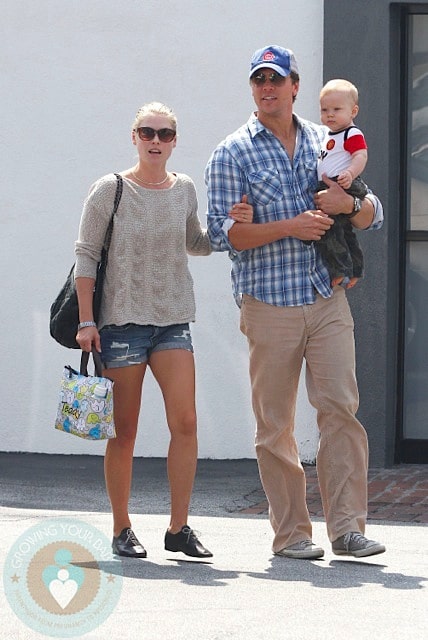 The actress, who was casual in a pair of shorts and a knitted sweater, recently spoke about how she was able to regain her pre-pregnancy shape.
'From the morning through night, I just wear my workout clothes so that if I can grab a half an hour here or there then I'm ready to go.
'For a lot of new moms, they don't have someone to watch the baby, so you put him in a stroller and you just go.
'You can walk for an hour or two hours. It gives the baby a nap. The fresh air is so important. Get yourself outside, get yourself in nature when you can.'
Related Articles:
{FAME & WENN}