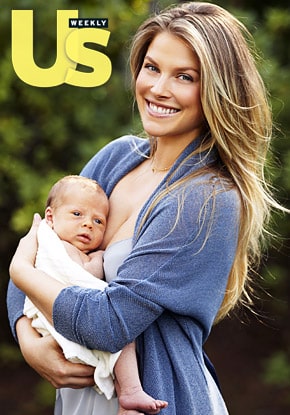 Actress Ali Larter is finally showing off the new man in her life to the world. She is showing off her son, Teddy, in the newest issue of Us Magazine.
Teddy was born on December 20 in Los Angeles to Ali and her husband Hayes MacArthur. The little boy weighed in at 7 pounds and 3 ounces.
The actress shared details of the baby's arrival saying,

"During the L.A. mud slides, our street was closed. Four hours after the fireman opened it, I was in labor!"
During the interview Ali marveled at her little man,

"It's incredible to look at this little guy and think he grew inside of me."
Her husband, Hayes, currently stars on television series, Perfect Couples. Ali Larter was last seen on the small screen on NBC's Heroes.

For more on this series, visit Sirlinksalot: Perfect Couples.
Related Articles:
---
[ad]