Ali Larter and her adorable son Theodore enjoyed a beautiful afternoon playing at the Coldwater Canyon park over the weekend.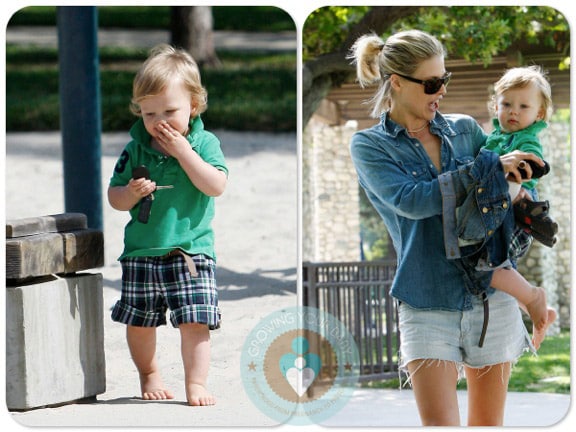 Theodore was all smiles as he played barefoot in the sand and on the climber with his mom.  Only 17 months old, the toddler needed some help getting on the rocking beaver, which Ali was happy to provide.
After a short break, it looks like the actress may be returning to TV this Fall.  E! reports that she has been working on the pilot for the drama The Asset with Brian Austin Green.   The former Heroes star will plays a CIA agent who goes undercover as a photojournalist.
"There are lot of very sexy, dark, disturbing situations," Larter said. "It's very complicated. It's just very dark, so we'll see if it goes or not. Fox [the television network] may be a little bit scared of it."
Hopefully the show will get picked up.  Until then, we will enjoy catching her spending time with her family!
---
{WENN, SPLASH}
---
[ad]