Just two weeks ago after canceling her appearance on the David Letterman show due to being in labor, new mom Amanda Peet was back to promote her new movie 'Please Give'.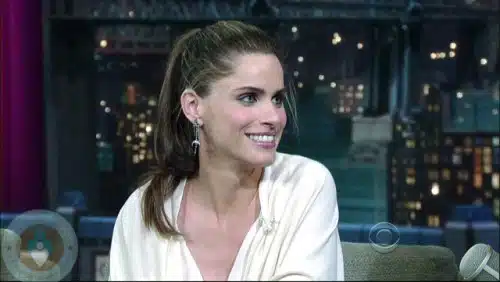 With only motherhood on her mind, the actress struggled to talk about anything but Molly, saying, 'It's got Oliver Platt, Catherine Keener, and Rebecca Holland… Go, Amanda, sell, um …'
Eventually, she showed a video of her new addition,
'This our first video of Molly June, she's a few days old. It breaks my heart.

'This is the video where we realise she's in the state of life where you basically think that everything is a boob.'
To which David responded, 'So that's just a stage is what you're saying?'
The actress also revealed that choosing the baby's name caused a bit of turmoil between her and her husband, David Benioff.
'We had a hard time picking a name, we were fighting about it a lot,' she said.

'You can't leave the hospital until you sign a paper with the name so we got right up to the point where the nurse was trying to usher us out of the hospital and the car seat was in the car and we still couldn't choose between Maya June and Molly June.

'Finally, David my husband tore off two bits of paper and wrote a name on each and put them behind his back and I chose one of them and it was Maya – then I got really upset!'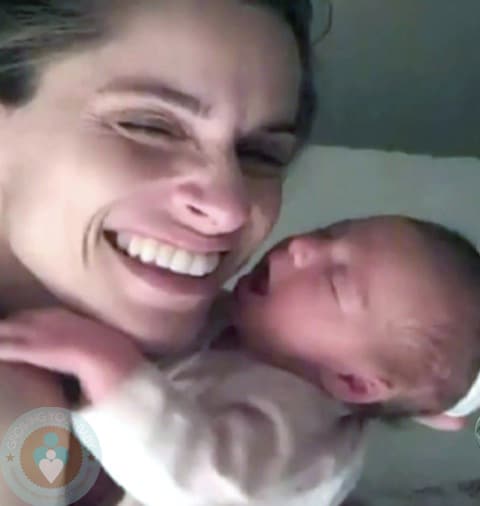 In the end, as we know, David agreed with her choice of Molly.
The actress also spoke about how older daughter Frankie is doing with all of the new changes.
' It's been good, she's a little more moody than usual but its not directed at the baby'.

'It's more like, "Frankie eat your broccoli," and she starts screaming

'She wants to have a baby in her belly and she wants to breastfeed.'
How cute!
Related Articles:
{SPLASH}