Amy Poehler took time out from Golden Globe preparations to pick her youngest son Abel up at school in Los Angeles on Friday.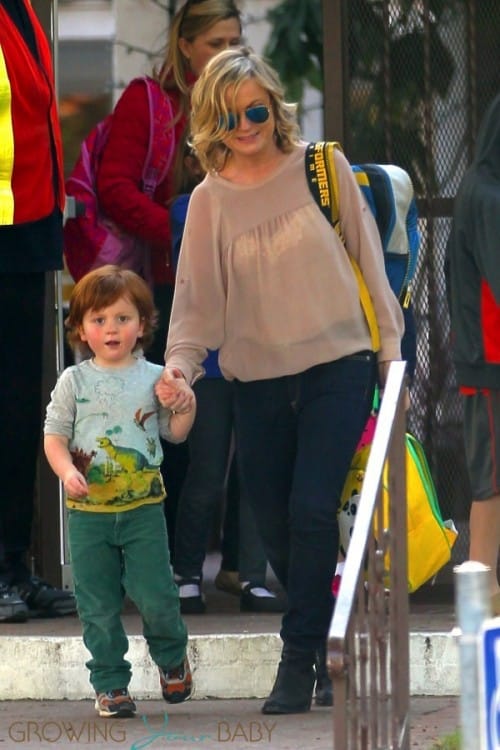 Amy carried the pre-schooler's two back packs while exiting the school. Always a joker, Abel stuck his tongue out when he spotted the photogs.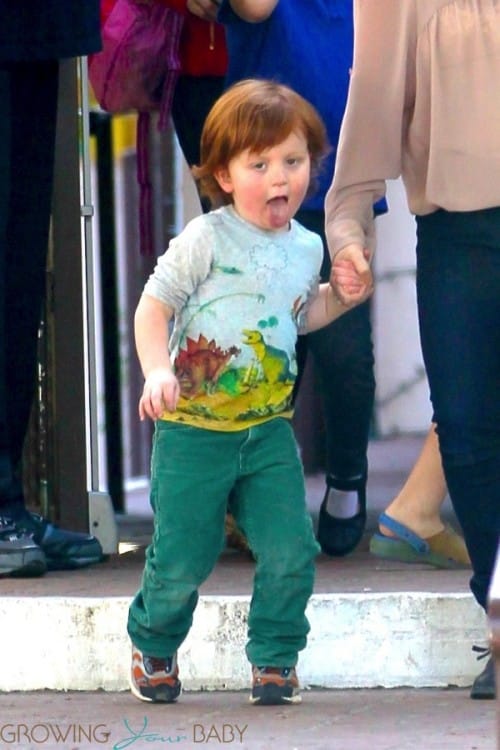 On Sunday Amy re-unites with bff Tina Fey to host the 71st Annual Golden Globe Awards. On Friday the pair spoke to Entertainment Weekly about their friendship and the plans they have for their kids.
Where's the first place the conversation goes when you're not talking about work?
AMY: We talk about our children and our families and our life, we often talk about how tired we are, and we talk about when we got to sleep and how great it was to sleep.
TINA: I actually talk about my upcoming facial surgeries. There's a new procedure I'm doing a lot where they freeze your fat off you, they make it into a whipped dessert, and you eat it again.
How solid is the plan to have Tina's two daughters(Alice, 8 and Penelope, 2) marry Amy's two sons(Archie, 5 and Abel, 3)?
TINA: It's out there. I feel like if we push it, they're going to sense that, so we're keeping them at opposite sides of the country to create a mystery.
AMY: We've learned to undersell that idea until they're of the perfect age, but if we do have a wedding at any point, Tina and I are going to insist that we write and perform a song that we sing to our children.
TINA: We have committed that we're both going to wear peach to the wedding. I talked to Faith Popcorn about it, and the trend is going to come around right about the time that they should get married.
AMY: You got Faith Popcorn on the line!
TINA: I have Faith Popcorn on retainer. I'm sorry — what I meant to say is that I have popcorn stuck in my retainer.
We love their quick witted humor and can't wait to see what they bring to the screen on Sunday night!
{WENN}
---