Newborn Finnley Patonai has become a local celebrity after he arrived weighing 14lbs, 1oz and nearly 24 inches!
Born by c-section at Banner Thunderbird Hospital in Arizona on Oct. 4, Finnley was actually 2 weeks early.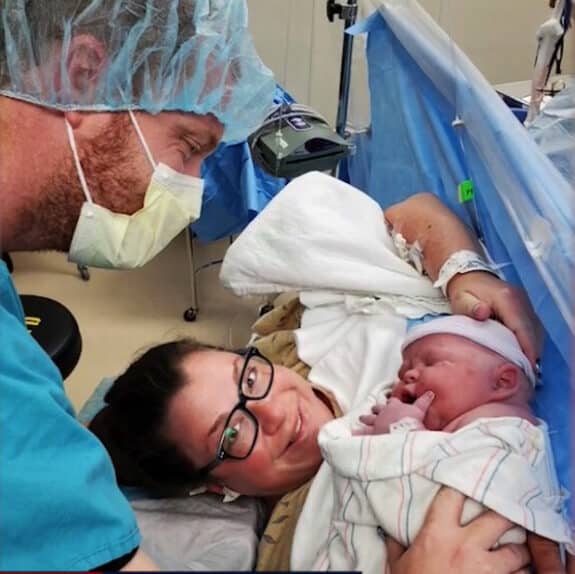 "As soon as they pulled him out, they're like, 'oh my gosh, that's huge!'" mom Cary Patonai told Fox13news. "Everybody was freaking out like I've never seen a baby that big I can't believe it. So perfect and round in every way. He's definitely my squishy little honey bear."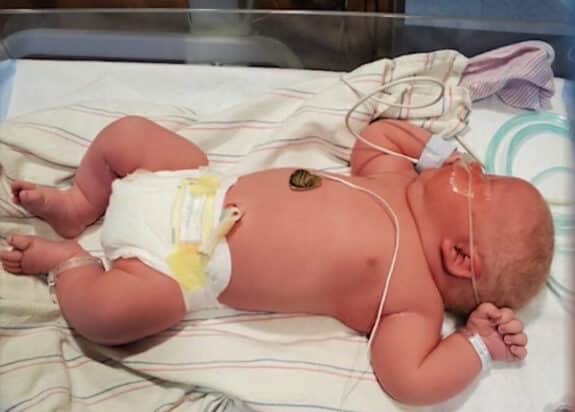 His size, she said, wasn't a total surprise. At her last ultrasound, the nurse estimated his weight was about 13 lbs.
"They're like, 'oh, ultrasounds can be off. He probably won't weigh that much,'" said Cary.
It turns out the ultrasound was off, but instead the baby was bigger!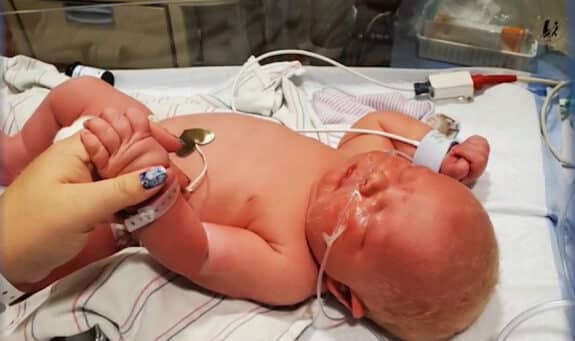 Finnley did have to spend eight days in the ICU following his birth. Often babies who are born larger have many of the same issues preemies have – breathing, and regulating their temperature.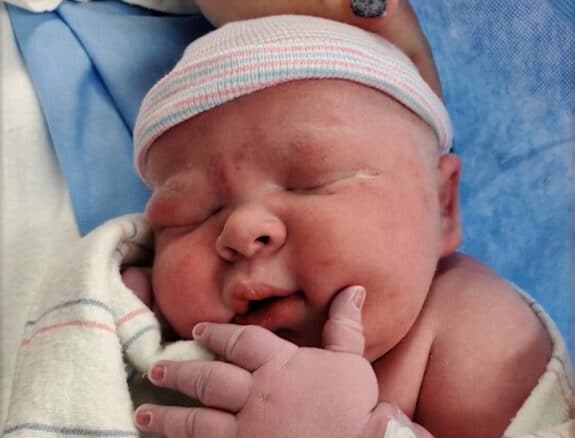 Thankfully Finnley is home and getting some love from his big brothers, Devlin and Emmett.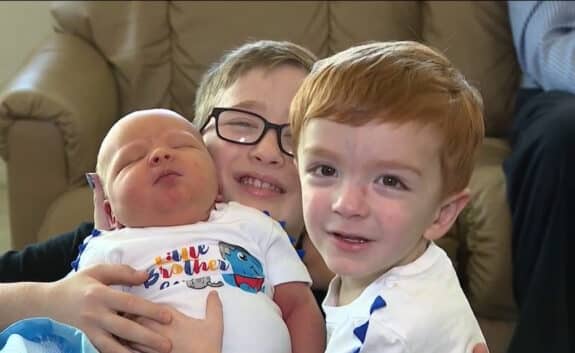 "I think he's just perfect in every way. I don't even care if he's bigger than me. I love him!" said Emmett.
"I'm excited I feel like my family's complete now," new dad Tim added.
While Finnley is Cary's third child, he is also her rainbow baby. He was born after she suffered 19 miscarriages over the past 13 years. Two of those losses were twins Cary revealed, which was incredibly hard for the couple. Despite the heartbreak, they continued to try and they now have three healthy boys.