An Australian toddler is lucky to be alive at she was bitten by a highly venomous snake at a day care centre northeast of Perth.
Fourteen month-old Anais Nicholls was bitten by a 36cm-long Dugite snake at the Bencubbin day care centre yesterday afternoon.
According to workers at the facility, the snake crawled through a door at the centre, attracting Anais' attention before she picked it up. Within seconds it had bitten her twice, puncturing her wrist.
The day care centre's staff acted quickly giving her immediate medical attention, which included splinting the bite.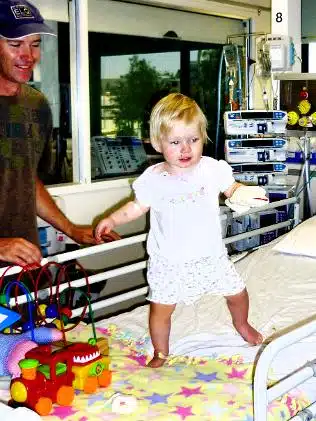 The toddler was then flown to Princess Margaret Hospital in Perth. Her mom said she was active, hugging her teddy bear and crying, when the flight landed last night.
The snake was killed and brought to the hospital in a jar to help determine if venom had entered her blood stream.
Today a spokeswoman said that her vital signs were stable and she was active.
The family is hopeful that she will be released from hospital tomorrow.
Related Articles:
---