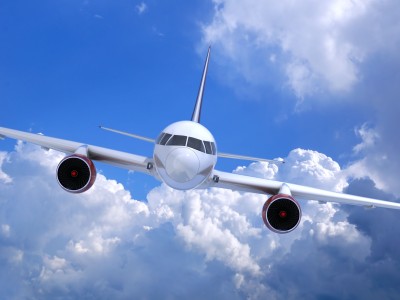 There was some excitement on board an AirAsia flight last night, when a baby arrived just 30 minutes after the aircraft left Bayan Lepas Airport in Penang.
Liew Siaw Hsia, a 31-year-old waitress from Taiping, took the flight from Penang last night when she was just 27 weeks pregnant, a week shy of the recommended travel ban for pregnant mothers.

When she boarded the flight, she said that there was already some discomfort.

But 20 minutes into the journey, she started feeling contractions and the flight crew immediately made an emergency diversion to Kuala Lumpur.

"When I started feeling a lot of pain, I was still too nervous to ask for assistance. It was when I couldn't take it anymore that I asked the passenger beside me for help," said Liew.

She said that the flight attendants tried to calm her down and to hold on from giving birth, but the pain was too unbearable.

"They immediately asked the other passengers sitting around me to move elsewhere, and asked for a doctor on the PA system," she said.

On the flight was Dr Ronald Tang, another passenger, who quickly volunteered his services to the nervous mother while the cabin crew held her hand throughout the entire ordeal.
The new baby is the first infant to be born aboard and AirAsia Airplane. To commemorate the big event, the company announced that they will provide a lifetime of free flights to both Liew and her son to all destinations.
Earlier this week another new mom needed to be airlifted after she delivered her baby arrived 3 months early on a car ferry.
SOURCE
---