A day at the beach almost turned fatal for one baby girl on Saturday when the inflatable toy she was in was swept out to sea by high winds. The 10-month-old's parents were unaware of what had happened until other sunbathers at the beach spotted the baby floating away.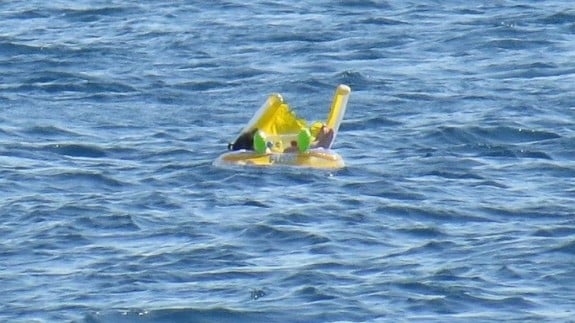 When the Turkish coast guard reached the baby, they fished her(and her floatie) out of water and returned to shore. Onlookers cheered when their boat arrived back in port with the little adventurer safe and sound.
Relieved, her mom hugged her and re-hydrated her with water.
---
[ad]