Cardi B and Offset were photographed arriving at BOA Steakhouse on Sunday, June 27th, 2021 after announcing they are expecting their second child together.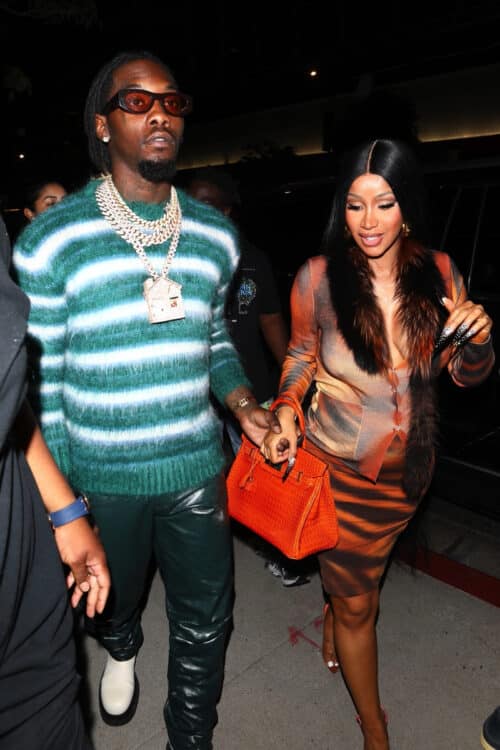 The rapper's growing belly could be seen under her tiger print dress.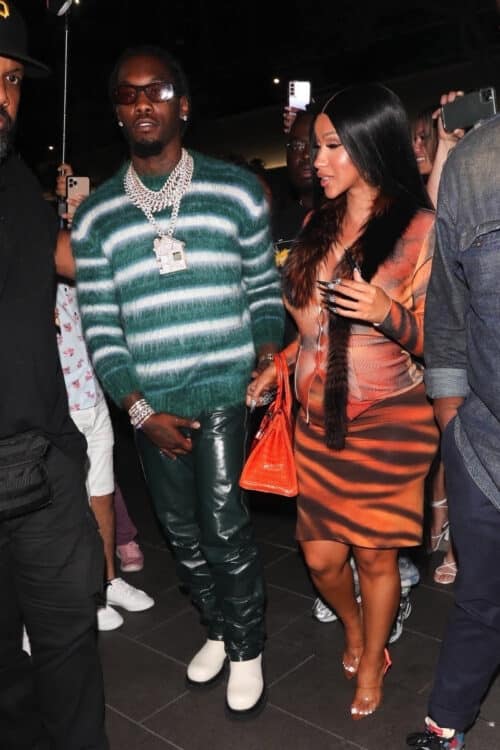 Cardi B revealed the news while performing with her husband Offset and Migos at the BET Awards on Sunday night.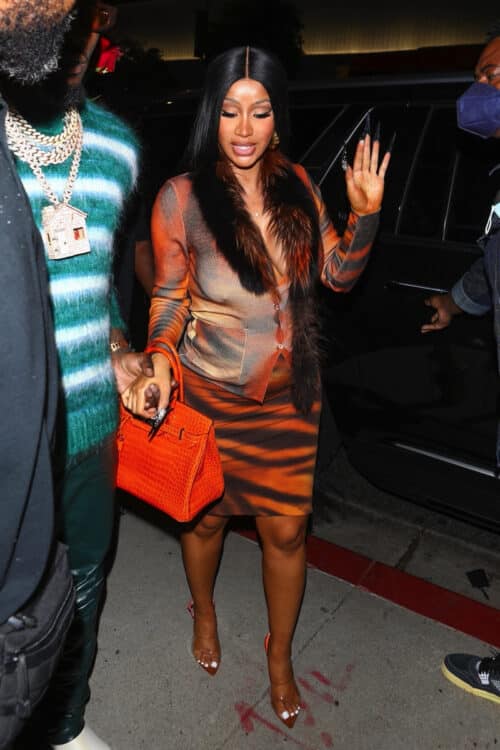 Following the first song of the performance, Cardi joined the group again in an embroidered Dolce & Gabbana bodysuit, with a sheer panel that featured the singer's growing belly!
OMG!!!!!! @iamcardib breaking some MAJOR news! Pregnant and slaying ?#BETAwards #CulturesBiggestNight pic.twitter.com/CCF5P8h8rt

— #BETAwards (@BETAwards) June 28, 2021
When the new baby arrives they will be the second child for the couple who are parents to daughter Kulture, 3, and the 5th child for Offset who is dad to Jordan, Kody, and Kalea from his previous relationships.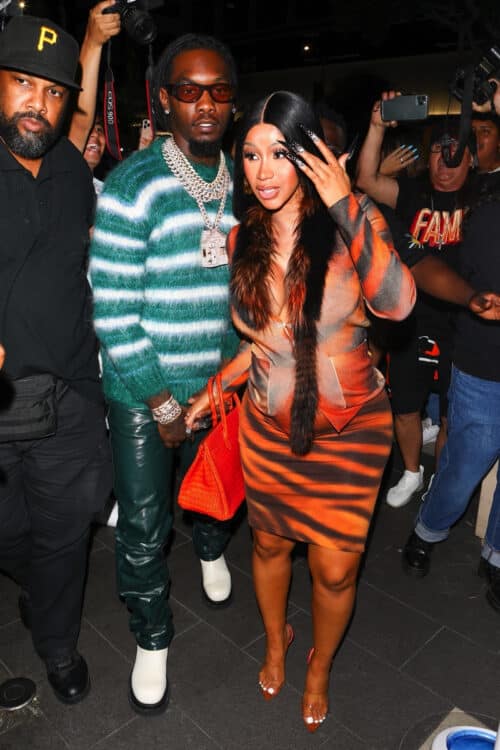 Cardi shared a photo of herself and daughter Kulture along with a sweet note that said: "I just know these two will love each other soo much and argue soo much since they're 3 years apart…just like me and Henny ?. But one thing for sure is they'll have each other's back like no one else ever will ????"
{BACKGRID}