If you are expecting and looking for a close-to-the-bed sleeper, the TruBliss Evi Smart Bassinet boasts state-of-the-art technology to help calm and put your baby back to sleep.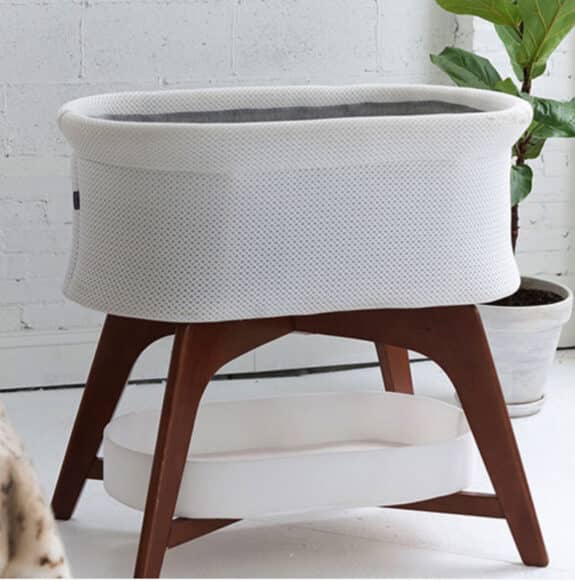 Designed with unique motion, light, and sound, it features a premium-structured fabric sleeping area with a solid wood base in walnut finish. The set includes a padded, vinyl-covered foam mattress pad and 2 ultra-soft, fitted bamboo sheets.
The large sleeping area features a deep design with higher sides than traditional bassinets for enhanced security and peace of mind.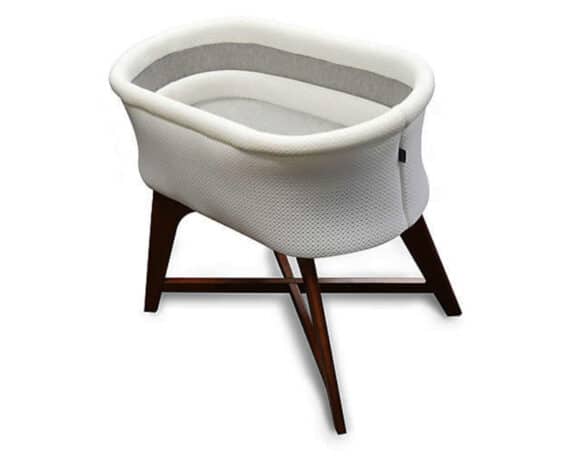 It gets its 'smart' name from the technology embedded into the bed that communicates with smart home devices like Alexa and Google Home. Motion, lights, and music all function with hands-free technology.
For fussy middle-of-the-night babies, TruBliss has included auto-glide(side-to-side movement with adjustable speeds), ambient nightlight, and active sensory lights, and sounds. The nightlight offers 2 modes with brightness control; always on ambient light or running ambient sensory lights.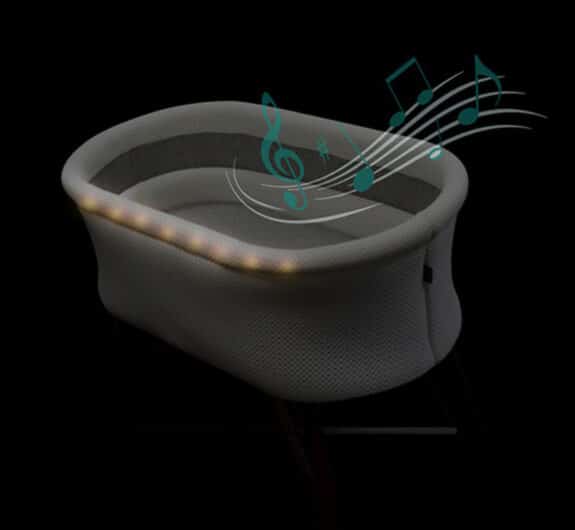 SPECS:

35.43"L x 21.65"W x 31.89"H

WEIGHT –

26.87 lbs.
Recommended for babies 0-5 months or once your infant begins to push up on their hands and knees, whichever comes first.
Retails for $400