Reality star Bethenny Frankel, husband Jason Hoppy and their daughter Bryn were photographed in the West Village in New York City enjoying a family stroll on Saturday afternoon.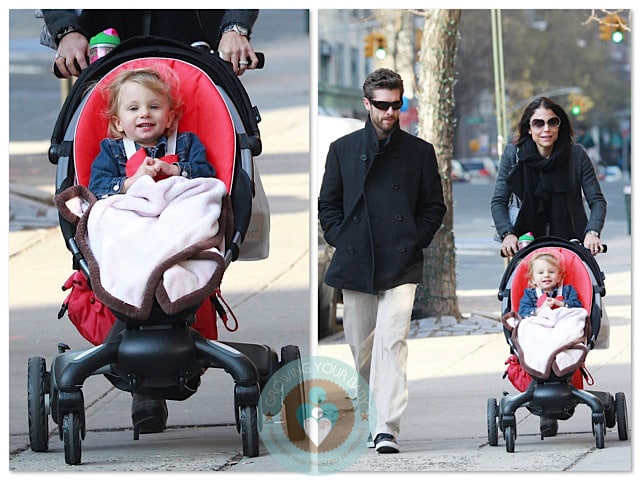 During an interview with Anderson Cooper Bethenny revealed that she tries not to swear in front of her 21-month-old daughter, Bryn.
'I do not curse around her, and when other people do I get very upset.

'I spell so many things now. I spell a lot of curses. When she spells, then I can't do it anymore. Sometimes the only way I can express things sometimes is to curse.

I'm very careful in front of her [because kids] really are sponges and they do absorb everything.'I check myself before I wreck myself in front of Bryn.'
Bryn is the latest celebrity tot to ride in a 4Moms Origami stroller.  This cool stroller collects energy while you are pushing it that is used to run the power-folding mechanism. It also has running lights and will re-charge your smartphone from the parent tray!
---
Related Articles:
{PACIFIC COAST NEWS}
---
[ad]