One product that definitely caused some buzz at last week's ABC Kids Expo in Louisville was bloom's new Zen stroller.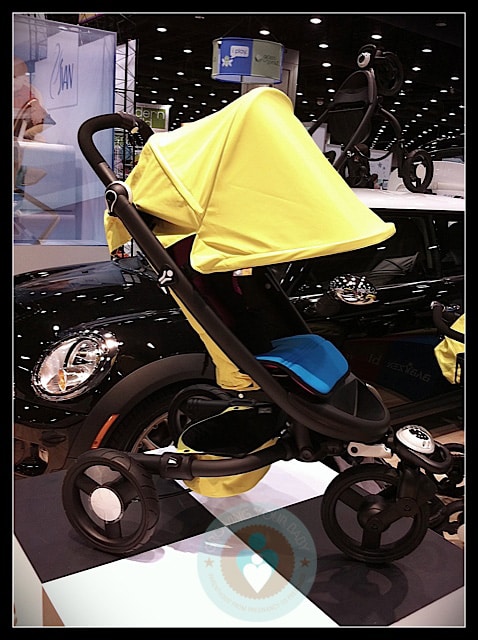 Famous for their beautifully designed compact baby gear, bloom did not disappoint with their entre into the buggy market.
When it is introduced in 2012 the Zen stroller will sit in the luxury category with a $799 dollar price tag.  It does, however, earn that price by having quite a few nice features like a an extra large canopy,  puncture proof tires, linked brake system, a solar light on the frame and one of the coolest fold I have ever seen.  Designed to fit into the trunk of a mini, the Zen folds flat and the wheels fold in making it one of the most compact strollers on the market.  Parents will also love that it stands on it's own when folded.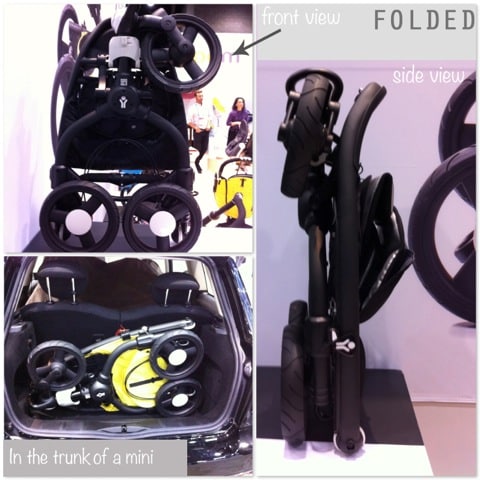 Suitable from birth, it can also be used with an infant seat(will work with most manufacturers) or the additional 'yoga' bassinet ($249).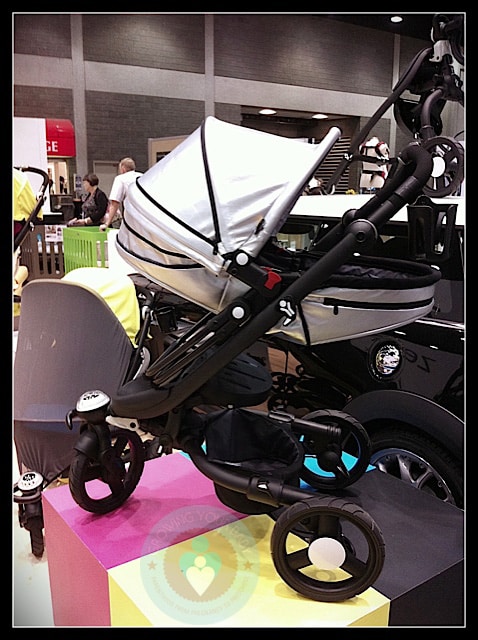 To be available in black/silver and CMYK(Cyan, Magenta, Yellow, black)
---
Related Articles:
---
[ad]