Bradley Cooper and Irina Shayk were photographed out for a stroll on the beach in Malibu on Wednesday October 22, 2017 with baby Lea De Seine.
The first time dad carried his little lady on his shoulders while Irina supported her from behind.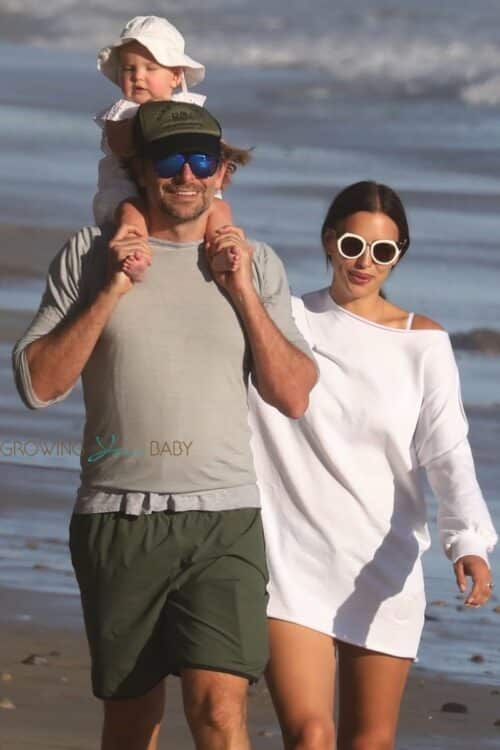 Down the beach Bradley could be seen dipping Lea's toes in the ocean while mom Irina watched on.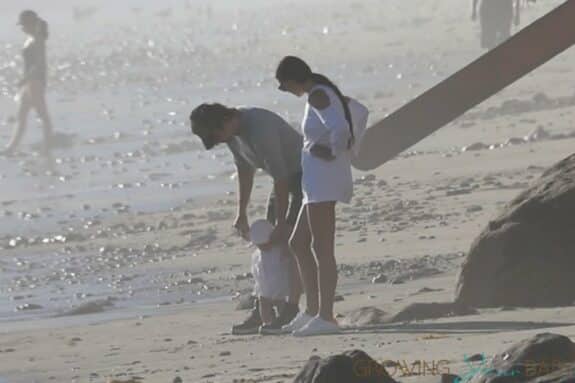 The couple welcomed Lea on Tuesday, March 21 in Los Angeles.
On Friday October 20, 2017, Bradley and Irina were spotted at Underwood Farms grabbing some Halloween pumpkins.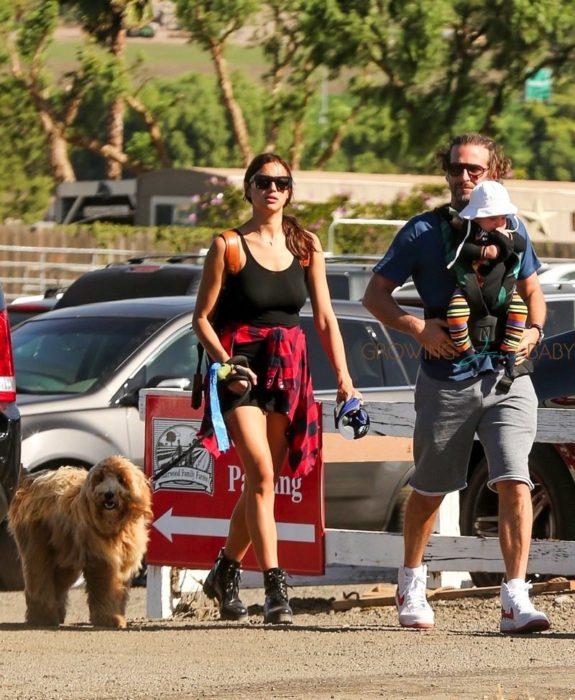 The actor kept Lea close in Cybex's Yema carrier in the forward facing position – which it's not designed for… It does, however, do hip carry so he could try that next time to allow her to face out.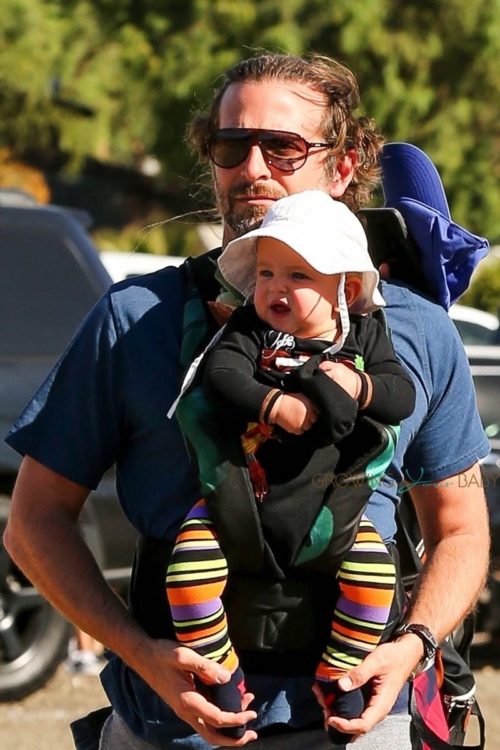 {BACKGRID}