Brooke Burke spends some mommy time with her youngest daughter Heaven Rain. The pair was seen leaving 'Toy Crazy' in Malibu yesterday.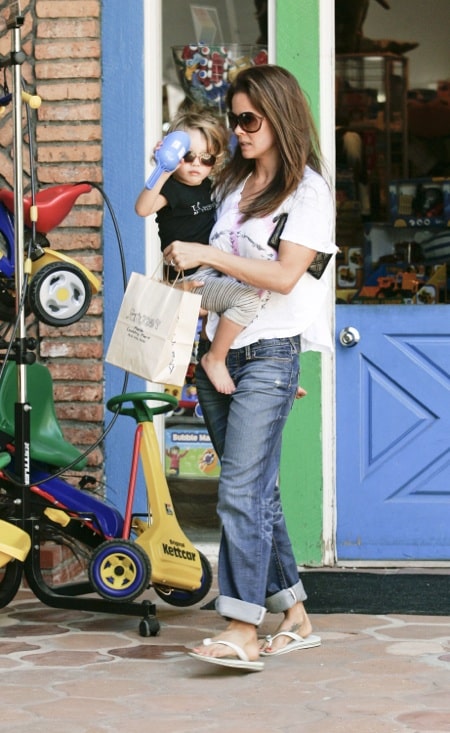 Rain is seen carrying a shovel in this picture. Brooke blogs about her park experience on her site:
The real killer was the RUDE mother in the sand box that wouldn't let any of the kids use her child's sand toys. She actually took a shovel away from Rain and Rain kept asking me, "why mommy?" I quickly ran over to the the store and bought a bunch of stuff for everyone to share in the sand box. Its amazing how a grown up can behave that way, talk about NO sand box etiquette….
The busy mom has 3 other children Neriah, Sierra and the newest addition Shaya.
---
[ad]