This Fall the new Bugaboo Bee 6 will launch with a more compact, convenient, and easy to drive design.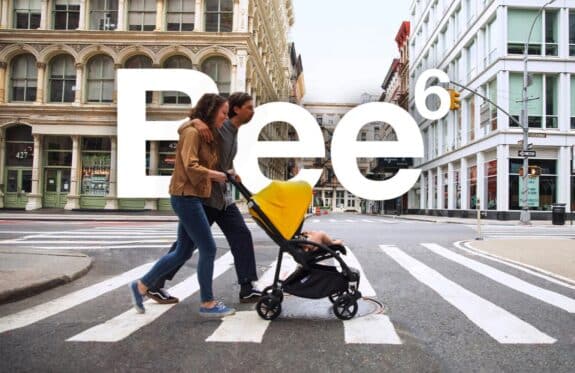 Available on October 15th, 2020 the Bee 6 comes with 7-inch, puncture-proof wheels make for a more comfortable drive.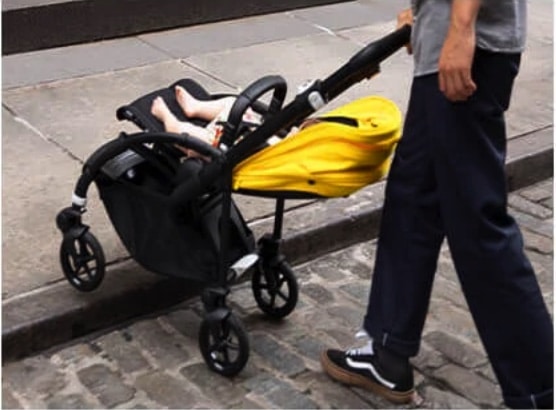 Bugaboo has added a new high-performance fabric to the seat that is made with a breathable mesh material and supported by ventilation holes in the back of the seat. It provides extra breeziness and reduces heat buildup for your child in warmer regions or during hot days.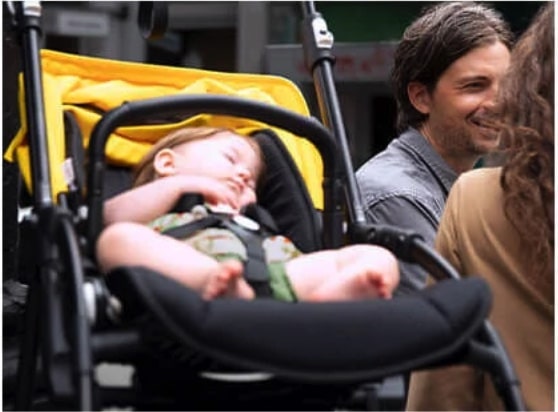 The already fantastic canopy has been upgraded with a large, extendable sun canopy with peekaboo window and breezy panel.
Perfect from birth, the bassinet now has a breezy window for more comfort and extra ventilation. Plus, higher adapters allow for easier reach of your child and memory buttons make unlocking easy, with one hand.
Parents will be happy to know that the Bee 6 can stand on its own because of its integrated self-stand. This is perfect for busy travel days!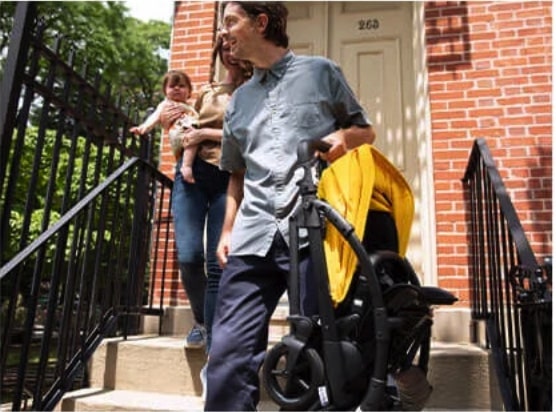 SPECS:
• birth up to 50 lbs
• Weight: +1- 9.4 kg I 20.7 lbs.
• Folded 35.4L x 18.3 W x 13.7″H
• Unfolded width 21"
• Underseat basket: 22 liter max weight: 8.8 lbs.
The new Bee 6 starts at $699