With just a couple of months to go before the holidays, VTech® has announced some innovative new additions to its award-winning baby, infant, and toddler collection and Go! Go! Smart Wheels® line.
The interactive new toys encourage play and discovery at home, offering children engaging play experiences. Kids can also use these sets to build off of kits from earlier releases increasing the play value.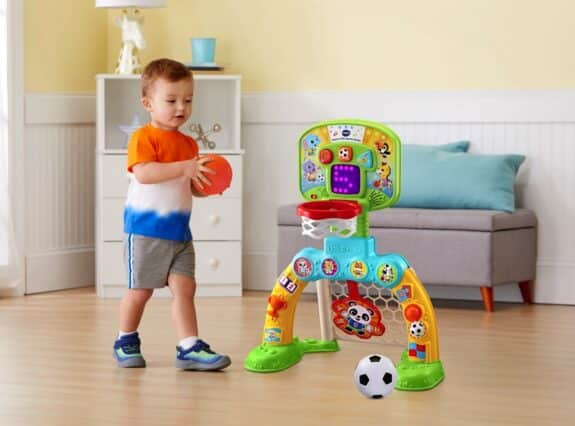 Three highlights of the collection are:
Helping Heroes Fire Station™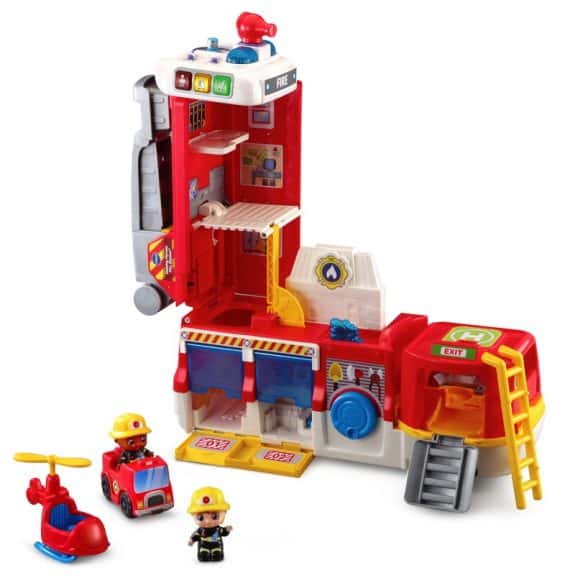 Kids can jump into action with the Helping Heroes Fire Station™. Firefighters Fiona and Frankie sleep, relax and work out in the multi-level fire station. When it's time for action, the characters can be dropped through the opening and into the mini rescue vehicle. Transform the fire station into a fire truck and head out to be a hero. Place firefighters Frankie and Fiona on the Talking Point location to hear sound effects, music and phrases about their roles as firefighters. Music & Sounds, Explore & Train and Rescue Mission play modes combine with three action buttons to create an imaginative and learning-packed play experience for little firefighters.
Count & Win Sports Center™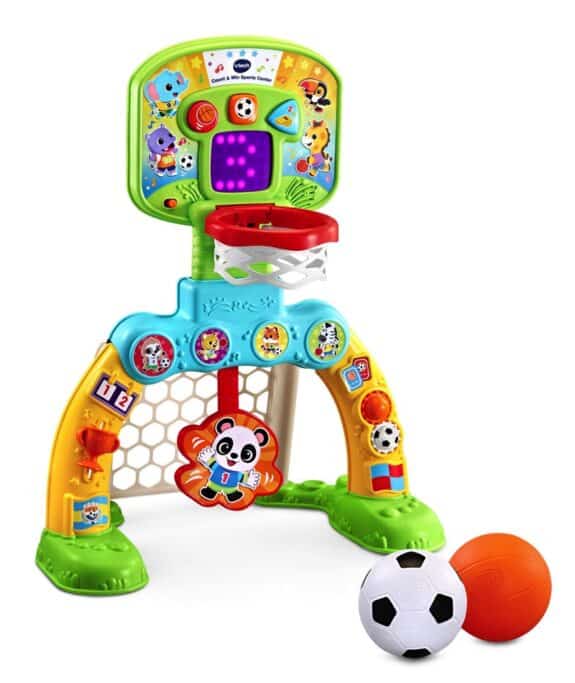 Make a basket! Score a goal! The friendly goalie will cheer you on with encouraging phrases and sounds. It's easy to practice counting with a basket that keeps the score. Kids can pull down the basket for a slam dunk.
The animated LED scoreboard doubles as a learning center where kids can enjoy 65+ songs, melodies, sounds, and phrases as you learn about shapes, colors, numbers, and good sportsmanship. As your child grows this sports center grows with them with two adjustable height levels.
Go! Go! Smart Wheels® Ultimate Corkscrew Tower™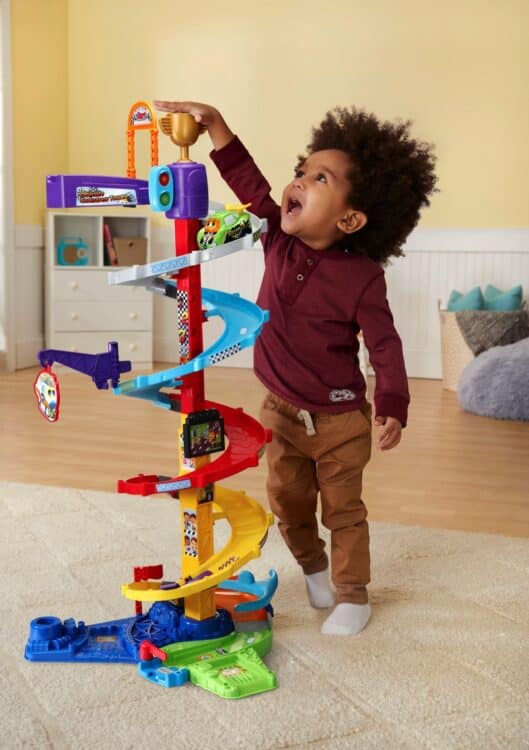 Race into three feet of fun with the two-in-one Go! Go! Smart Wheels® Ultimate Corkscrew Tower™! This versatile playset features two exciting track configurations. Stack tracks one atop of the other to form an impressive corkscrew track over three feet tall for dizzy downhill fun, or set up the tracks side by side for a dual-track racing experience. Place Rocky the Race Car on the launcher, then push the trophy to send the car zipping down the tracks on a fast-paced ride. The dual-track structure features an off-road adventure with diversions down a secret path with a bumpy road, a switch track, trap doors, and off-road hazards that will leave opponents stuck.