It is a girl for The Voice host Carson Daly and his partner Siri Pinter!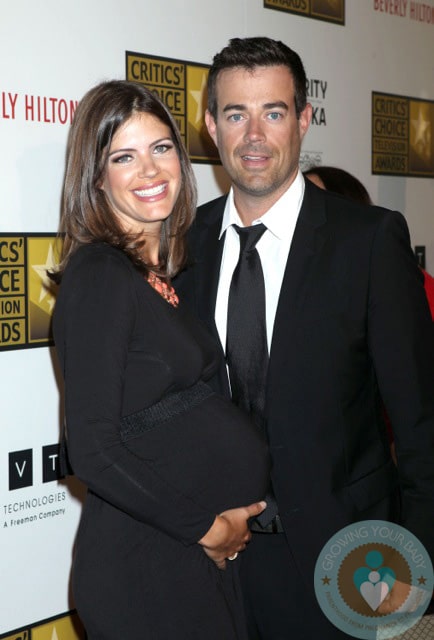 The new dad shared the news online last night.
Tonight at 5:15pm we welcomed the latest addition to our family. Etta Jones Daly weighs 8lbs and is beautiful! Mom was a rockstar, Jackson James is a proud big bro, and dad's drinking a cold one. Praise God.
The happy family was spotted last weekend at the Malibu Chili Cookoff enjoying their last weekend as a threesome.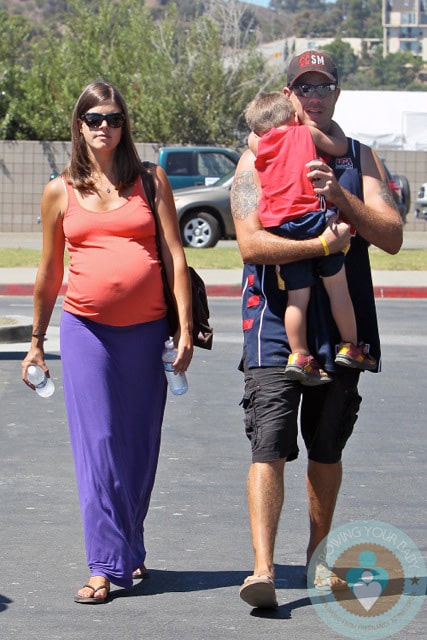 Looking to move things along, Siri blogged earlier this week that she was testing a famous Maternity Salad from the Caioti Pizza Cafe.
"Apparently, pregnant women flock there everyday to eat this famous dish that is supposed to induce labor," the mom to be wrote. "The ingredients are basic: romaine, watercress, gorgonzola, walnuts AND their super secret special dressing that you can purchase online. It's the dressing that apparently does the trick. They claim it's made from natural ingredients, but if it truly does "work" I'm going to guess it's either laced with castor oil or pitocin."
In an update the next day she continued,
I ate it up…and an hour later, I started experiencing contractions. I'm not even kidding.
Through her contractions she managed to bake a batch of brownies with her son, which she had hoped would get her more 'extra jello cups and giant glasses of juice' from the L&D nurses.
Congratulations to the family on the safe arrival of baby Etta. We can't wait to meet her!
---
{WENN}
---
[ad]