Even though the Summer has come to an end, it doesn't mean that we have to forget all the fun we had! While in Mexico a couple weeks ago Kathleen Alfano, Sr. Director of Child Research at Fisher-Price offered some tips for families to keep the vacation excitement alive after your luggage has been unpacked.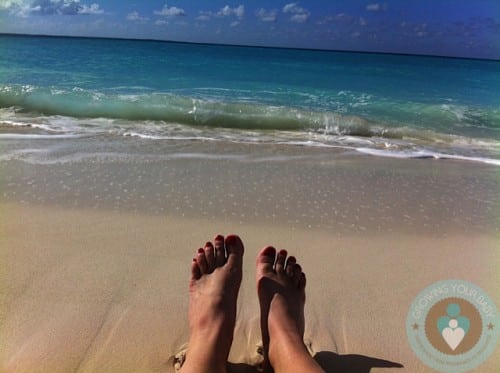 Drawing from the moms in their community, the toy giant put together the following list:
Collect postcards from your vacation spot and fill them in with details about what you were doing and feeling at the time. Mail or take them home and clip to a clothesline or bulletin board accompanied by some favorite vacation pictures.
Keep a copy of the menu or ask your wait staff to provide the recipe for a favorite dish. Re-create the meal for a special family dinner.
If you meet other families, become pen pals. Exchange e-mail or street addresses and keep in touch.
Pick some special souvenir items to bring back home with you – like seashells, small stones, ticket stubs etc. Make a game of searching for them, and look for small boxes or pottery to display your mini treasure.
Once a month have a staycation day. One family member gets to pick what they want to re-create from vacation memories. In-home spa treatment? Backyard picnic/camping adventure? Exotic themed meal? The possibilities are endless!
Help your child decorate a section of their room with a vacation/travel theme. You could use souvenirs brought home, along with maps, posters, photos and fun extras. Change it up periodically- maybe with places they'd like to visit someday.
Create a photo album or scrapbook full of favorite pictures. This is a great rainy-day family activity that helps everyone remember the experience.
"Disclosure: I am part of the Fisher-Price Play Panel and I receive special perks as part of my affiliation with this group. The opinions on this blog are my own."
---