Celebrity Stroller Style! What are the most popular strollers that celebrities are pushing? I think you'll be surprised because most celebrity parents are opting for the same practical, safe, and easy to use strollers that many of us have chosen.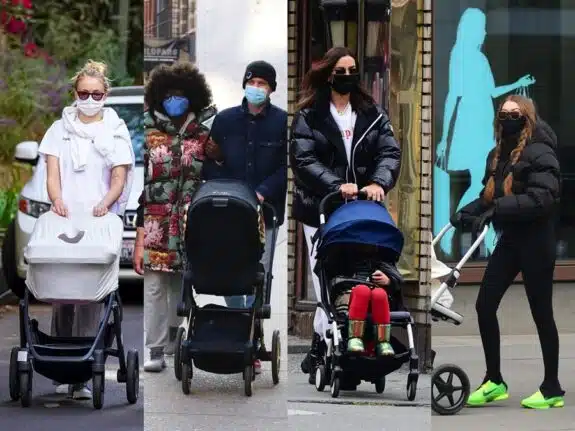 We rounded up some of our favorites!
Gigi Hadid
New mom Gigi Hadid has been spotted out a few times in NYC with her baby girl Khai. Her white Bugaboo Fox is her go-to. She has been spotted strolling with this popular stroller in the snow and while out with her sister Bella.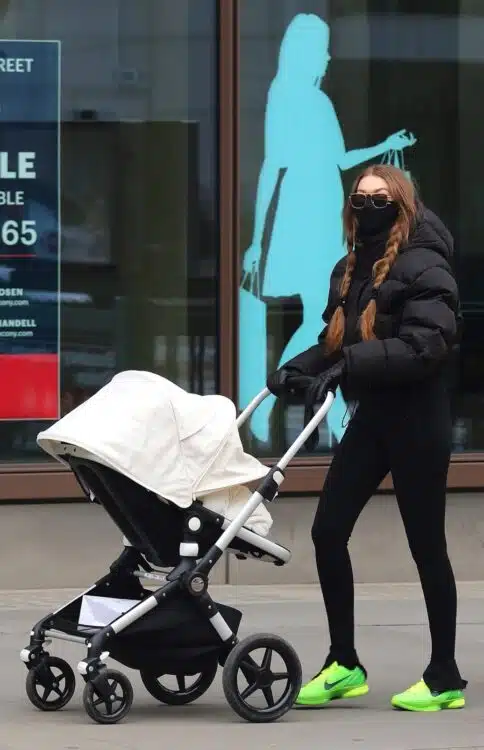 Gigi also has a Doona stroller infant seat combo that she uses if she needs to stroll and take the baby in the car.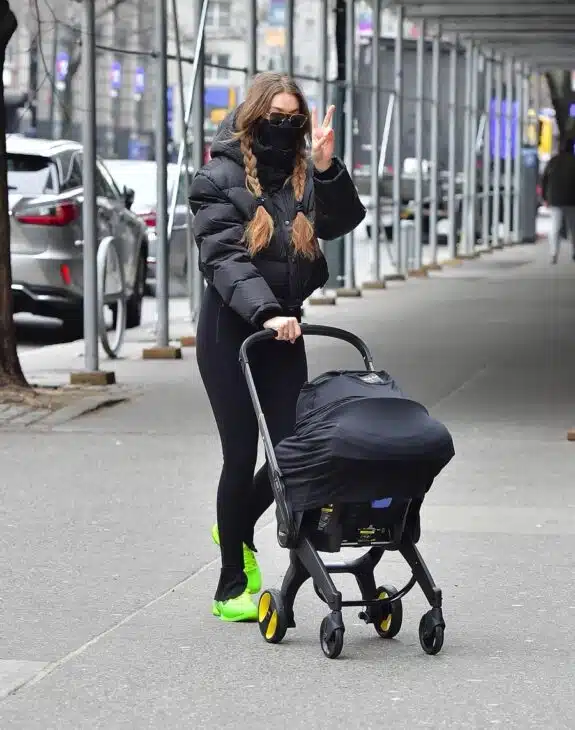 In July 2021 Gigi was spotted out in NYC pushed Khai in Jeremy Scott's luxe stroller seat along with the Cybex Priam stroller frame.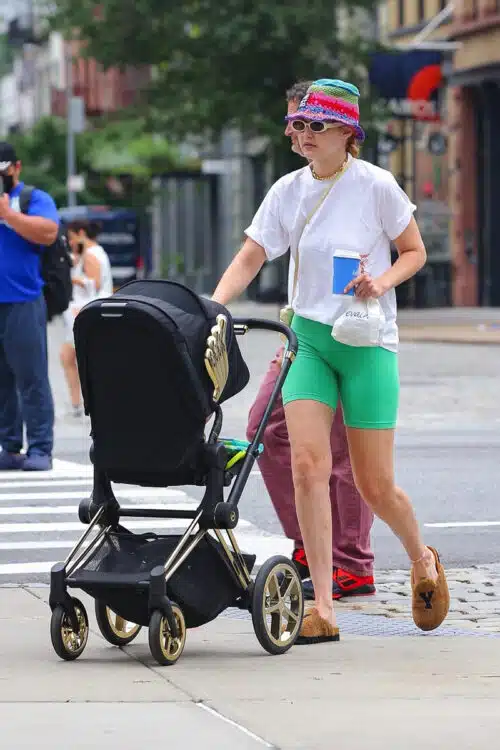 Sophie Turner & Joe Jonas
New parents Joe and Sophie are often spotted out in LA pushing baby Willa in an Uppababy Vista stroller.
Joe has also been spotted pushing the 4-month-old in a Doona as well.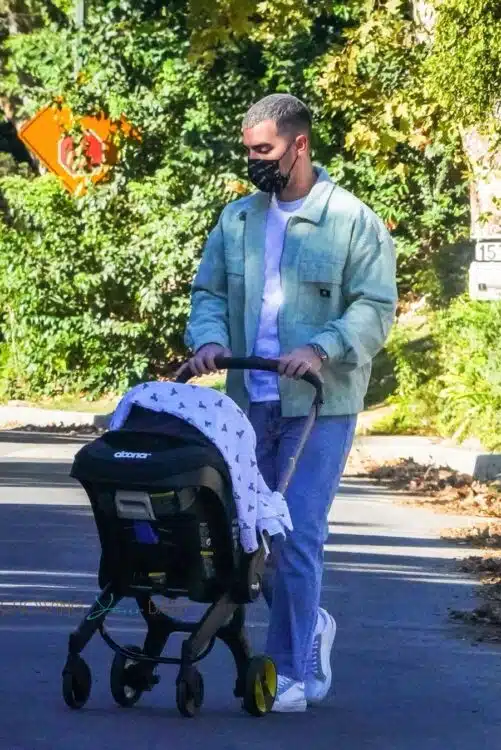 Chloe

Sevigny

and Sinisa Mackovic
New Yorkers Chloe Sevigny and partner Sinisa Mackovic are often spotted out for strolls in the city with their baby boy Vanja.
When the weather was warmer she pushed her little guy in the yoyo.
Now that the weather is cooler she uses the Nuna TRIV.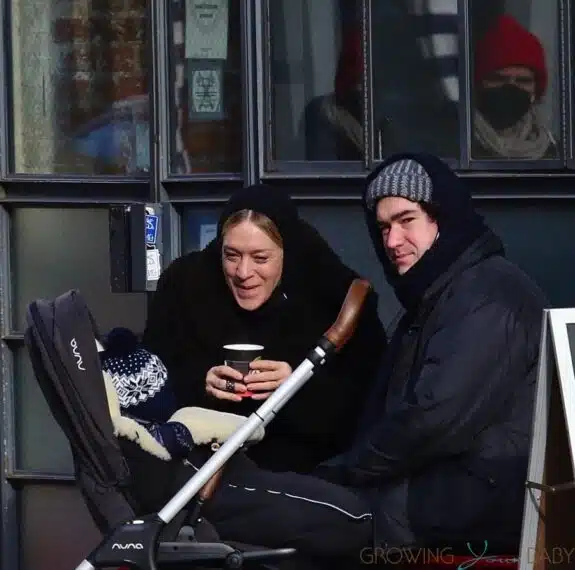 Recently she was spotted with a fashionable Fendy Stroller.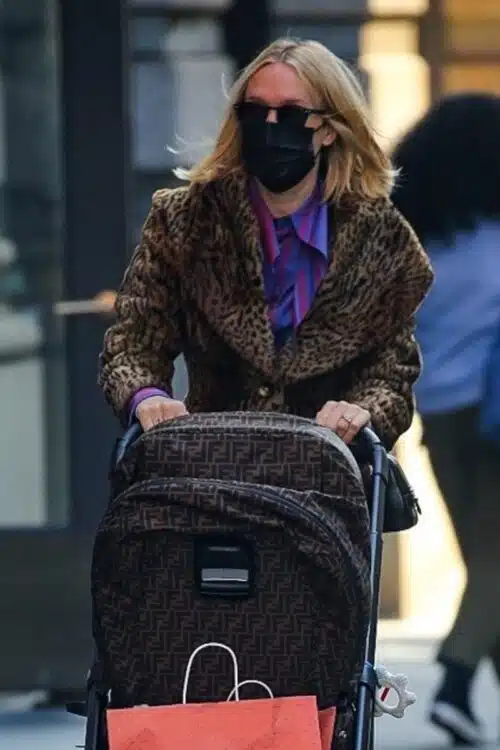 Giovanni Ribisi and Emily Ward
Twin parents Giovanni Ribisi and his partner Emily Ward stroll through their LA neighbourhood with their babies in Bumbleride's Indie Twin Double Stroller.
Lea Michele and Zandy Reich
New parents Lea Michele and Zandy Reich have been photographed out in Los Angeles pushing their baby boy Ever in a Nuna Mixx stroller with a Nuna infant car seat.
On January 26th, 2022 Lea bundled her babe up in NYC for a stroll in the UppaBaby Vista.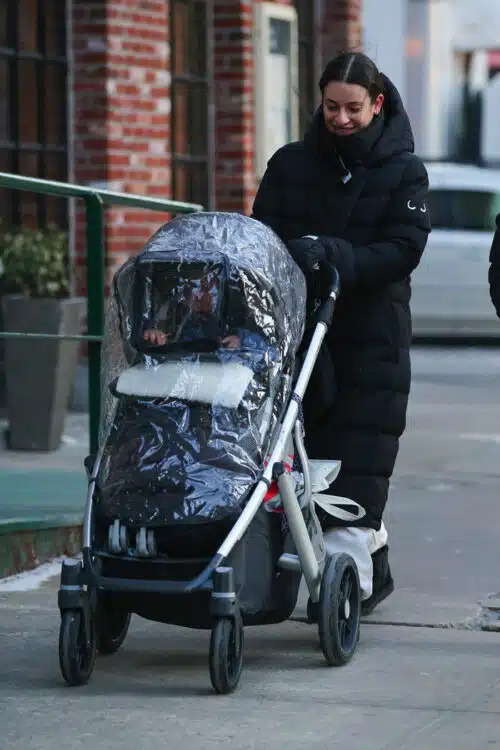 Nikki Bella and Artem Chigvintsev
Former wrestler Nikki Bella and dancing pro Artem Chigvintsev haven't been spotted out much since welcoming son Matteo. While out for a coffee after he was born Nikki pushed her little guy in an Uppababy Vista.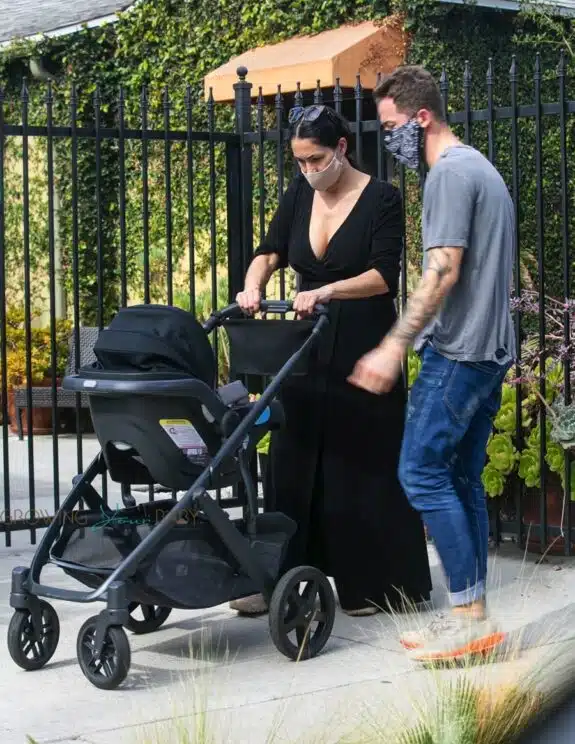 Joshua Jackson and

Jodie

Turner

-Smith
Stylish couple Joshua Jackson and Jodie Turner-Smith have been seen out in LA pushing their baby in a Jeremy Scott Cybex Priam.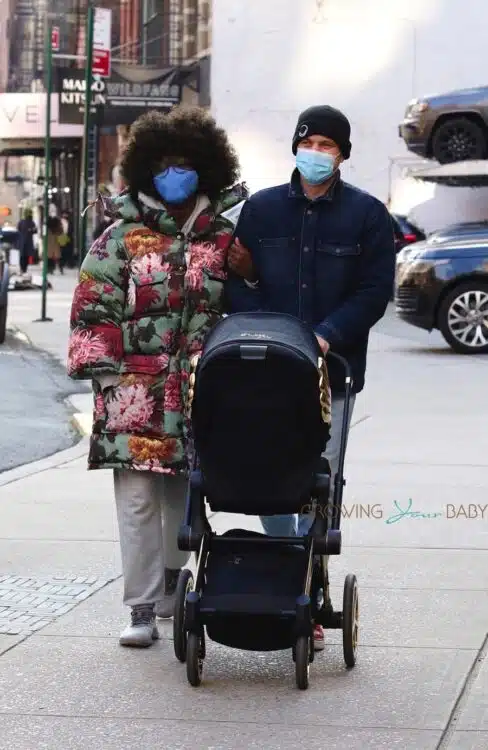 They also have an all-black bugaboo Fox.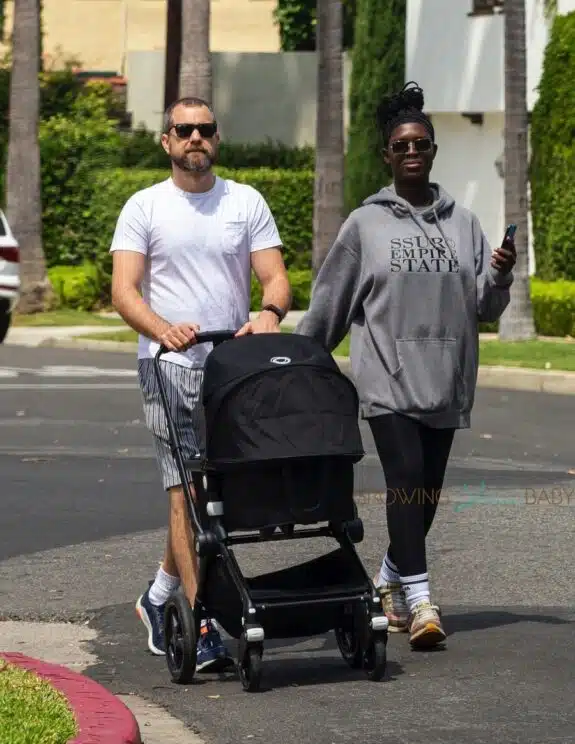 Irina

Shayk
Fashionable mama Irina Shayk has amassed a large number of stroller since welcoming daughter Lea.
When Lea was a baby Irina pushed her in the Cybex Priam.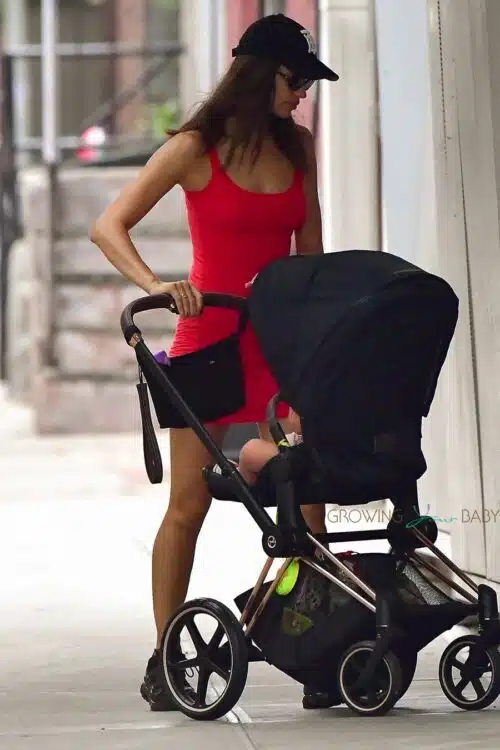 In 2018, she was spotted out in NYC pushing the Milkbe stroller. Photographers thought her daughter was inside, but it was packed with shopping bags – no baby.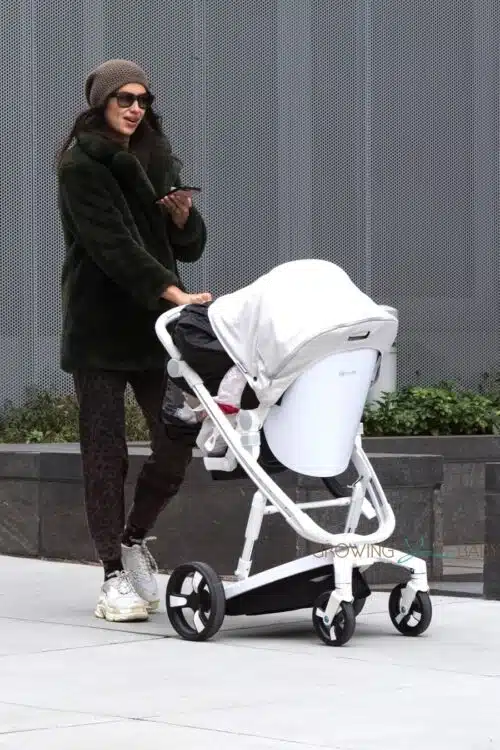 She has also pushed Lea in a GB Pockit.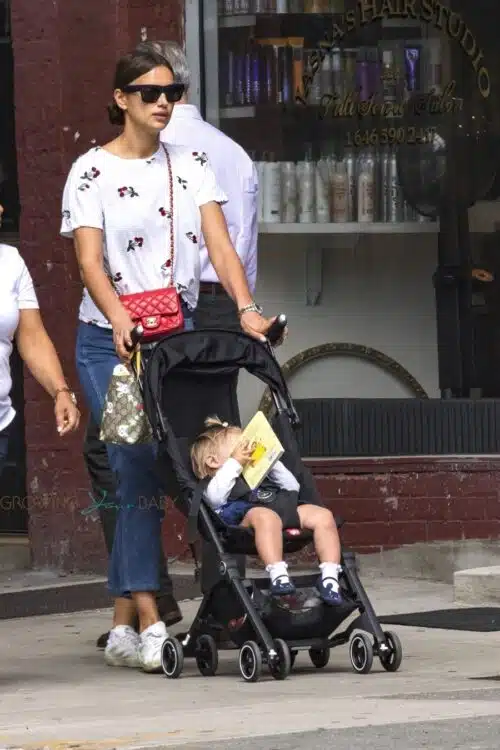 She also has a Cheetah Colugo compact stroller which she paired with a matching bunting bag.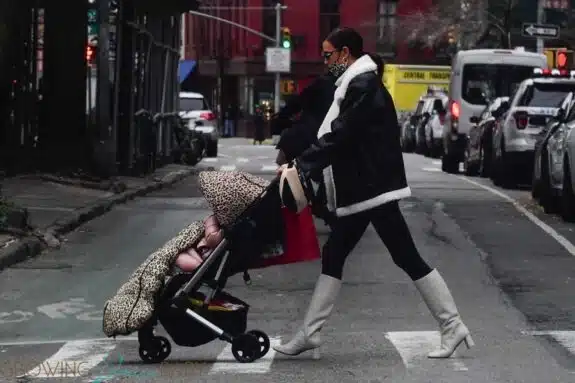 Most recently her go-to is the Yoyo.
Pippa Middleton
Pippa Middleton welcomed Grace Elizabeth Jane on March 15th, 2021. On March 22nd, 2021 she was spotted out for the first time pushing her baby girl in a Bugaboo Fox stroller.
Emily Ratajkowski
Model mama Emily Ratajkowski recently welcomed her first child – Sylvester.
Shortly after the baby's arrival Emily and husband Sebastian Bear were spotted out with him in an Uppababy Vista.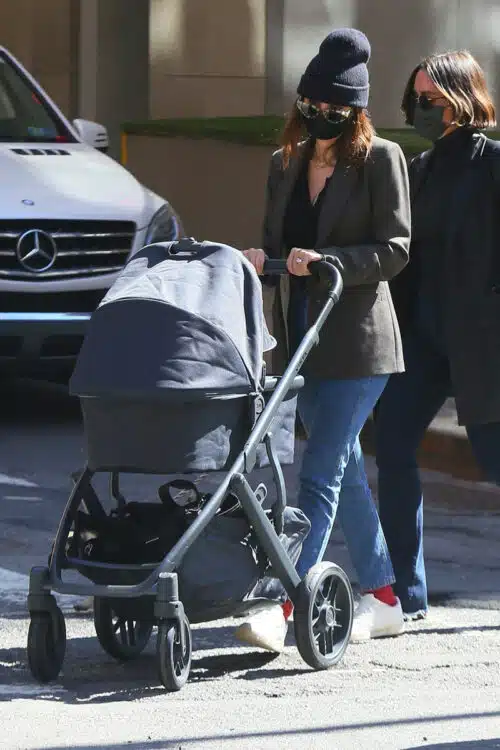 Now that the weather is nice she has been using the smaller, more compact Yoyo.
Emily also has a Versace stroller.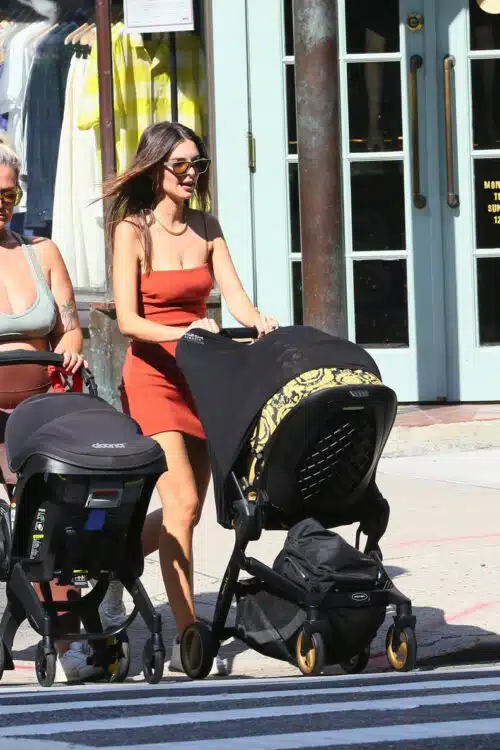 In August 2021 the couple was photographed out with their son in the Doona infant seat stroller.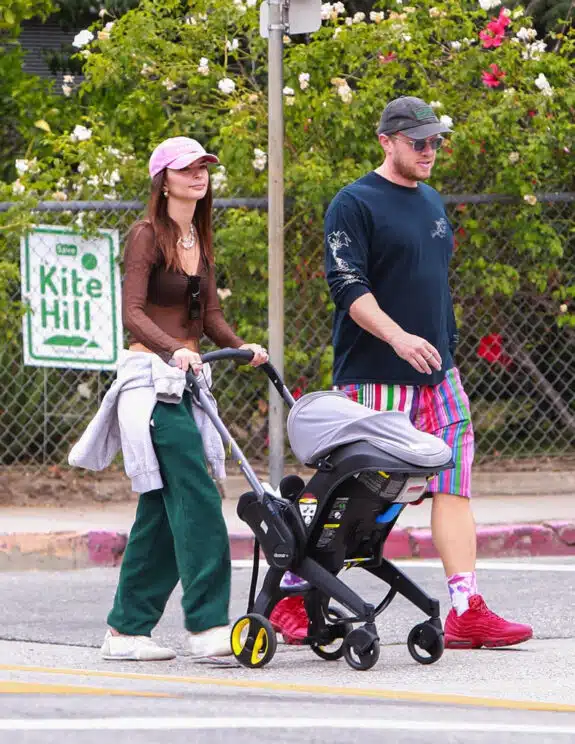 {BACKGRID}