To celebrate his first Father's Day Channing Tatum and his wife Jenna shared a beautiful photo of their baby Everly.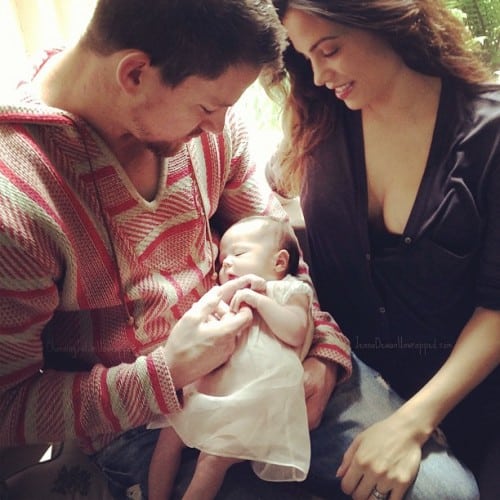 The photo appeared on both Channing and Jenna's Facebook pages along with the captions,
'First Father's Day with my girls' and 'First Father's Day with our lil angel!'
Born on May 31st in London, the couple has been pretty quiet since her arrival.
But it looks like Everly is going to need a passport because she is about to become a frequent flyer!
The family will stay in the UK until the end of the month when they'll head to Chicago so Tatum can finish filming Jupiter Ascending. They will then transfer to Vancouver while Jenna films her new Lifetime series Witches of the East End.
---
[ad]