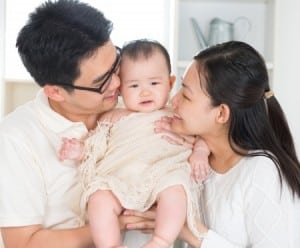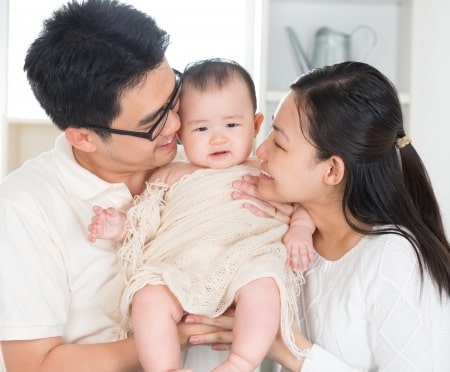 With nearly 1.4 billion people, China is the world's most populous country. Having that many people, it doesn't take long for that number to multiply through the birth of new babies. This is exactly why China implemented their "one-child per family policy" back in the late 1970's.
Though the policy didn't officially restrict all families to just one child – mostly just those that lived within the cities – it has prevented about 400 million births since 1980, the Chinese government says. In fact, they say that it played an integral part in keeping their population from spiraling out of control.
"We can say that China, through its family planning policy, has controlled its rapid population growth and eased the pressures that population imposes on the natural environment," Mao Qun'an, spokesman for the National Health and Family Planning Commission, told Reuters.
But since it's conception, the one-child policy has received a lot of criticism, with scholars saying that it would eventually cause more harm than good. Now many experts are concerned about the future economy of China, should they fail to lift the policy.
Eventually, that lift will happen, but for now, there will simply be some modifications to the current policy, Moa says.
"As for the policy of family planning, (we) must adhere to it for a fairly long period of time…because our country's demographic situation still needs it," Moa said. "But we are also very clear that, in order to obtain these achievements, the country's people have made a great sacrifice. We do not deny that there is a contradiction between the state's implementation of the family planning policy and the desire of every individual and every family to give birth."
For now, the policy change will allow families in which one parent grew up as an only child. Others will have to wait until more changes have been agreed upon. According to Mao, this will only be made after the country's economic, social and demographic situation are been considered suitable for further adjustments.
Yu Jing, a 31-year-old mother of one child, told Reuters that she's excited about the policy relaxation. She and her family are just one of many that will be permitted to have a second child because Yu grew up as an only child.
"I am a single child and my husband isn't, so I hope this policy can be implemented soon, because I like children and they can keep each other company," Yu said while at a Beijing kindergarten.
Yu isn't the only one excited either.
According to Mao, last week's relaxation of the policy will result in about 1 million more births in China each and every year. China's Twitter-like Weibo is already abuzz with excitement of the changes, and shares of baby formula, diapers, strollers and even piano manufacturing all went up after the announcement. Chinese condom maker Humanwell Healthcare Group shares saw a dip in their shares, however.
Related Articles:
---
[ad]