New mom Christina Aguilera recently shot a PSA for Rock the Vote in which she sings a lullaby of "America the Beautiful" to her son.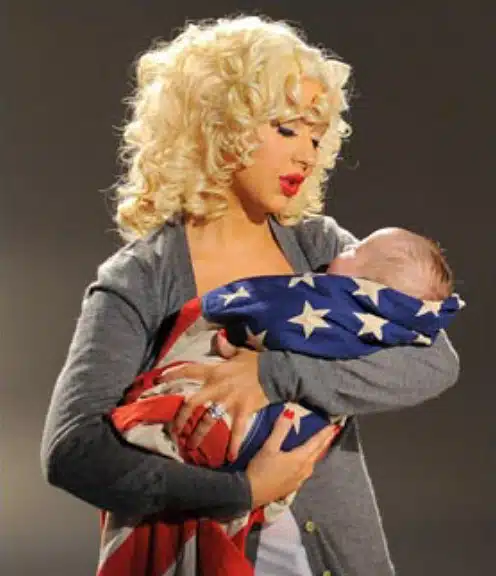 "She sang a cappella, and her son was so well behaved," Rock the Vote executive director Heather Smith says of the half-day shoot in L.A. "She got it on the first take."

The flag is actually an homage to Madonna, who wrapped herself in an American flag for a similar PSA 18 years ago.

"We decided it was time for a new generation of artists to speak to young people," says Smith. "This image really shows the country's 44 million young Americans that the future is in our hands."

The ad was directed by Sophie Muller, a veteran music video director who has worked with Beyoncé, Gwen Stefani, Sarah McLachlan, Faith Hill, Dixie Chicks and Coldplay, among others.
Christina's spot will debut in a few weeks, along with corresponding print ads.