Ciara was one hot mama-to-be in a custom Pucci gold gown while on the red carpet at the 56th annual Grammy Awards in Los Angeles on Sunday night.
It took "all kinds of things to make it happen," she told Giuliana Rancic referring to her search for a dress that would fit her new curves, noting that she had a cobb salad and fries before hitting the event. "Three to four fittings were necessary."
But, when it comes to cravings, her baby is not picky.
"You know what, it's not really one particular thing," she confessed. "It just have a habit of eating the same thing over and over and over."
Not concerned about how much weight she gains Ciara told E!Online "Let it be. The bigger the bump, the better."
Now 7 months along, it doesn't appear that she has anything to worry about.
Later she did a quick change to perform a few songs at the Grammy Awards after party, held at the LA Convention Centre.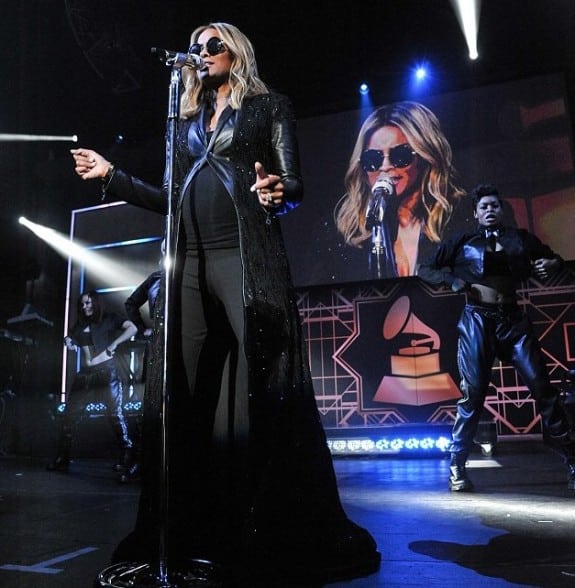 ---
[ad]