She's pregnant – really pregnant!
Today Ciara confirmed she was expecting and showed off her growing belly for the ladies of The View.
Barbara opened up the subject by asking if the singer would like to confirm or deny the current rumors she was pregnant.
Without hesitation she stood up. Initially, it appeared she was only a few months along.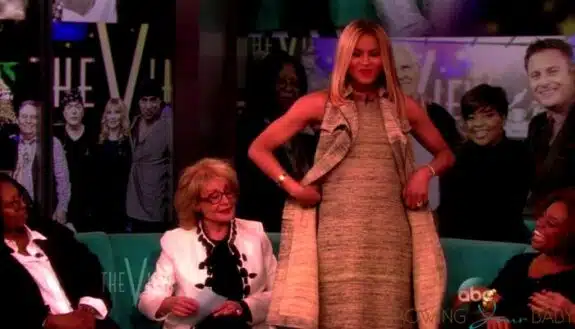 But when she cradled her belly, it was apparent she could be close to her third trimester.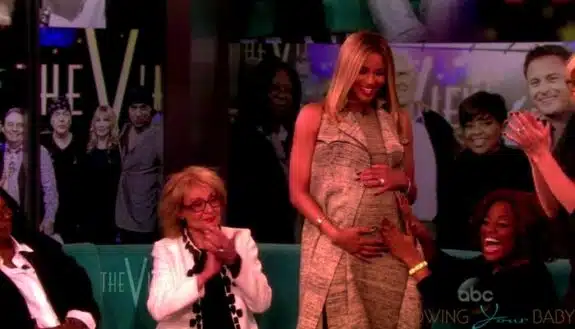 Later she told the Huffington Post,
"It really is a blessing. It's the most exciting time in my life. I'm really excited, like a little kid. You know when the kids are getting ready for Christmas and you can't wait to see what's under the tree?"
Hinting she may be expecting a boy.
"I did have a preference before I found out what it was. I had a preference at first and it was different than what I thought, but my fiancé got what he wanted."
The new baby will be the first child for Ciara and fourth for her fiance Future(Nayvadius Cash), who already has three children; an 11-year-old son, a 4–year-old girl India Jai, and a 1-year-old son Prince.