The Cool Hunter has a full article of some of the coolest spaces designed for kids. The two places that impressed me the most were a book store in Beijing (below) and a ultra modern kids hospital in London (bottom).

Beijing kids are the latest to be treated to some western style indulgence with Kids Republic, a children's bookstore that transports it's pint sized customers into a delightful fairytale world full of color and fantasy – complete with massive story telling screens and play areas. It's haven for little imaginations in the heart of one of the biggest cities in the world.
After spending as much time in the hospital with my son as I did, I wish they had this type of space for us to lounge in.
This is officially the nicest hospital I have ever seen. North American architects could learn a thing from the designers of this place.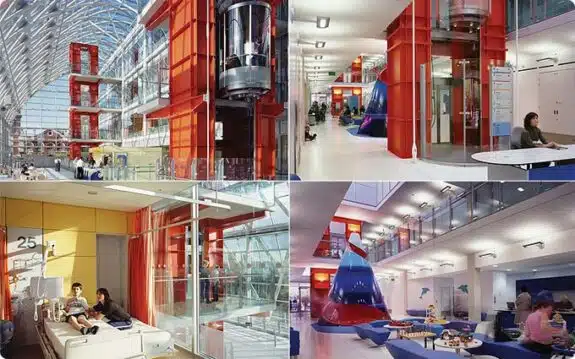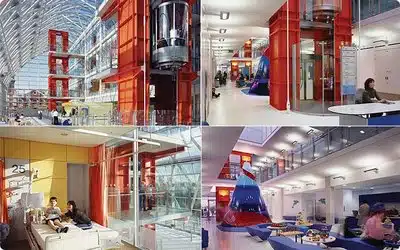 Instead of bribery through confectionary, this children's hospital in London has reinvented the concept of infirmary and transformed it into inFUNery. Adorned with cheerful, gently winding hospital corridors which lead to wards which look more like kids bedrooms, the hospital has mapped out themes for each of the wards. From the Seashell Ward located on Beach level one, through to the Sky level, each kids ward uses decor and medical equipment that is colorful, creative looking and non-threatening.
There are many more spaces…check out the site www.thecoolhunter.net