One of the best ways to stay fit while being a parent is to invest in a stroller that is multifunctional.
Cybex recently announced they were developing products that are unique in their field—specifically designed for sport with outstanding craftsmanship inspired by the world of fashion.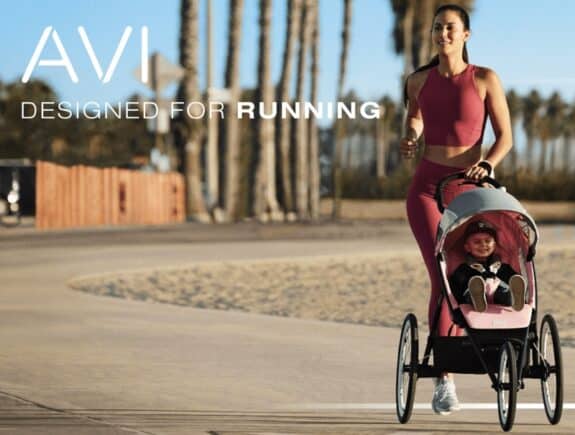 They have debuted the CYBEX Gold Sport Collection so parents can exercise in whatever way they choose while keeping their loved ones close.
"As a team of former athletes and parents, we were excited to develop a series of products that would inspire active parents to be free for their sportive activities, resulting in healthier, happier lives for the ENTIRE FAMILY. Personally, this collection is one that I am very passionate about and proud to launch," says Martin Pos, Founder of CYBEX. "The debut styles in the Sport Collection are just the beginning of an expansive category for us, with much more to come!"
CYBEX ZENO(
$899.95

)

Designed for little ones from 6 months to approx. 4 years (111 cm or 22 kg), the ZENO gives you the freedom to exercise in the way you want. Whether you're push-running, hands-free running, cycling, or cross-country skiing, you are able to share your active lifestyle with your child with this 4-in-one buggy.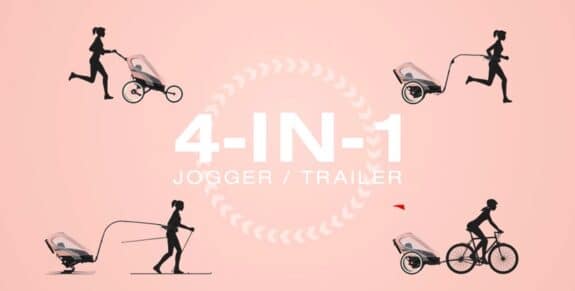 CYBEX has included key features for comfort and convenience including an adjustable cabin height, compact fold, rear suspension, and air-filled tires as well as a padded and contoured sport seat for a comfortable and secure sitting position.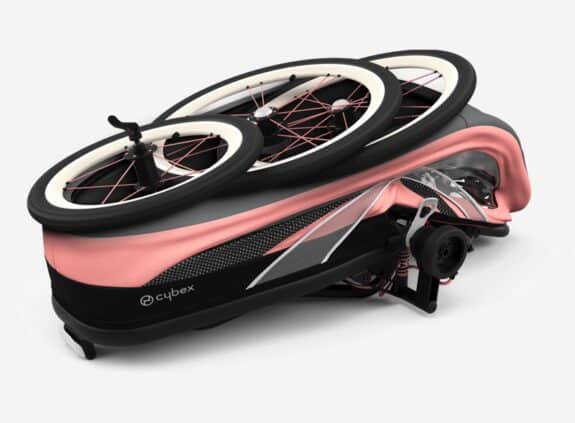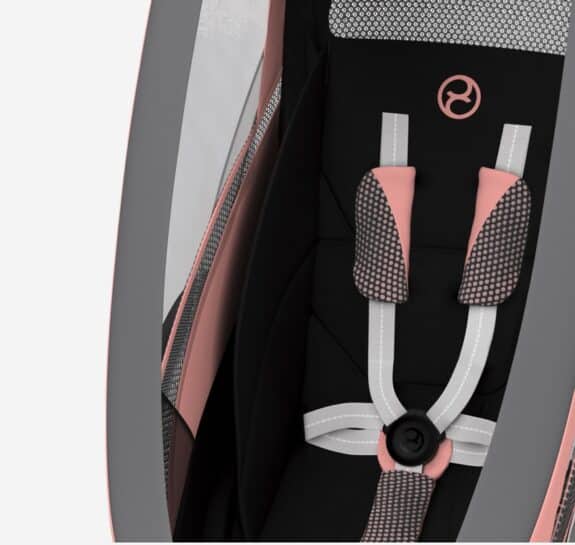 The ZENO is designed for use on city streets and level terrain. Its lightweight aluminum frame, large air-filled tires and wide wheelbase makes the ZENO a great multisport training partner in an urban environment, with smooth and safe rides on even surfaces.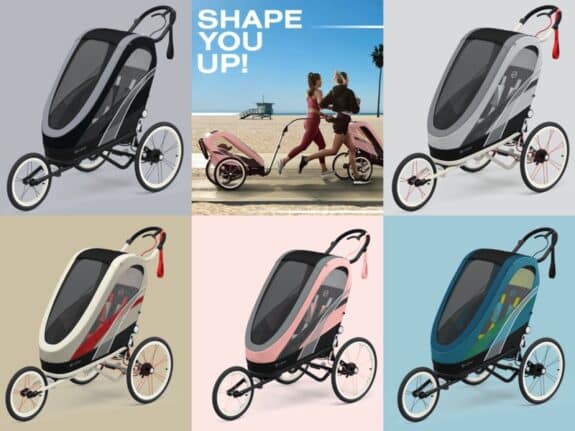 In Skiing Mode the ZENO can be used for cross-country skiing or snowshoeing over level surfaces.
CYBEX also offers a kit to attach ZENO to your bike and to your waist while running.
SPECS:
Dimensions Folded:

39.2″L x 22.8″W x 13.8″H

Dimensions Unfolded:

55"L x 27"W x 49"H

Product Weight:

27.6 lbs.
WHAT'S INCLUDED:
Zeno Frame
Zeno Seat Pack
Wheels
Tether Strap
Weather Cover
Mesh Cover
User Guide
CYBEX AVI (
$579.95)
The ultimate lightweight running machine for athletes with the highest expectations towards low weight and performance. This streamlined and compact-folding stroller has been specially designed for excellent running performance on city or coastal running grounds.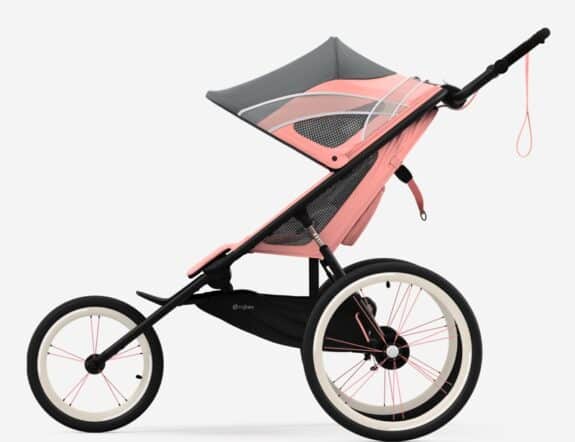 The CYBEX AVI was created for little ones from 6 months to approx. 4 years (22kg) It is offered in 5 colourways.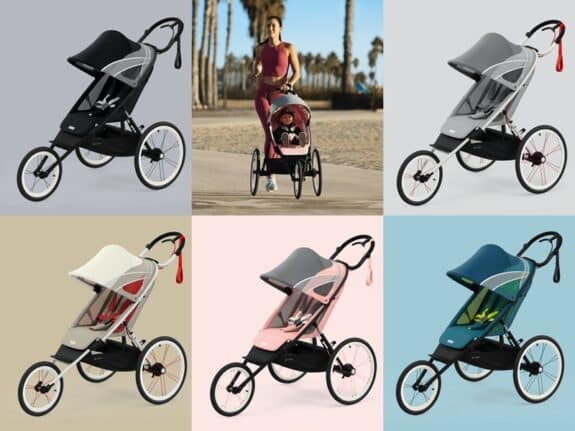 A light aluminum frame and air-filled tires and rear suspension make each run incredibly smooth. It also folds flat for storage.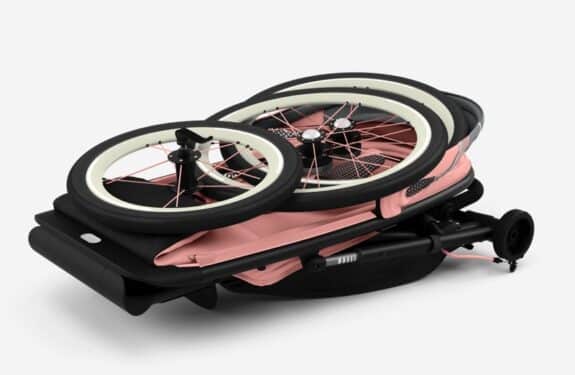 Reflective details have been added for improved visibility at night.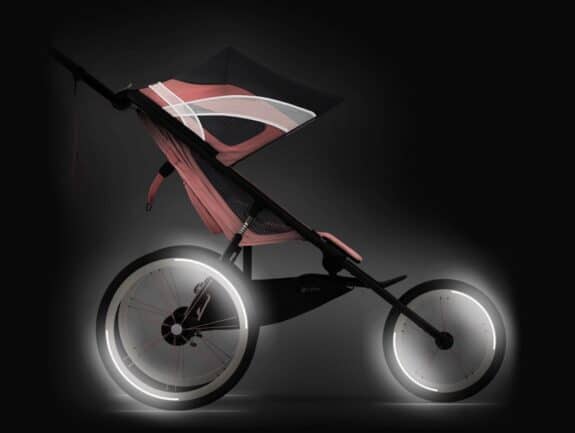 SPECS:
Dimensions Folded:

(without wheels): 35"L x 23"W x 10"H

Dimensions Unfolded:

54"L x 27"W x 46"H

Product Weight:

23.4 lbs

AVI is compatible with all CYBEX and GB Infant Car seats