Fans waiting to get a better look at the new Cybex by Jeremy Scott Collection will be happy to know that the line has been revealed and it is beautiful! Scott, who is Moschino's Creative Director, created a more playful collection for the brand in 2013. This time around his designs are more elegant and upscale.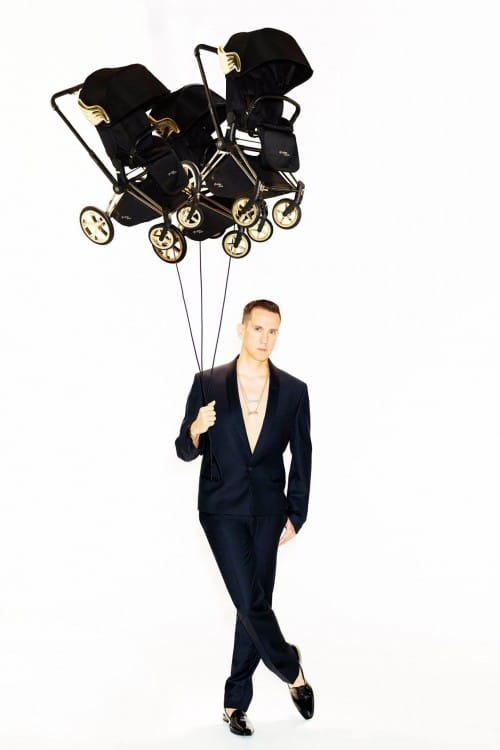 The whole collection revolves around Scott's gold wings, which is perfect for all of the little angels that will ride in style in his designs.  A signature piece for him, Scott told Vogue,
"The wings serve as a decorative element that give the design momentum, volume and an almost plushy appearance. I thought that the combination with black wings would best highlight and that the details about the spokes of the wheels, should be golden, so they really stand out visually."
Adding that, "Basically were wing-like elements from the beginning of my collections of dresses and bustiers to jeans and later my wings shoes for adidas. To me they symbolize freedom. Wings are the ultimate expression, that anything is possible. This message and I want to give children with Cybex on its way."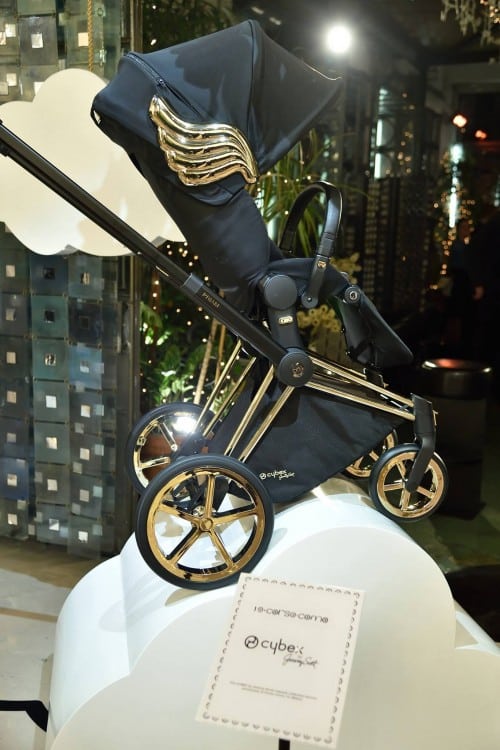 The Priam stroller, the crown jewel in the crown of the CYBEX Platinum range features a gorgeous black frame with trekking wheels that are made from shiny gold spokes and, of course, the signature gold wings on the Carry Cot and Lux Seat.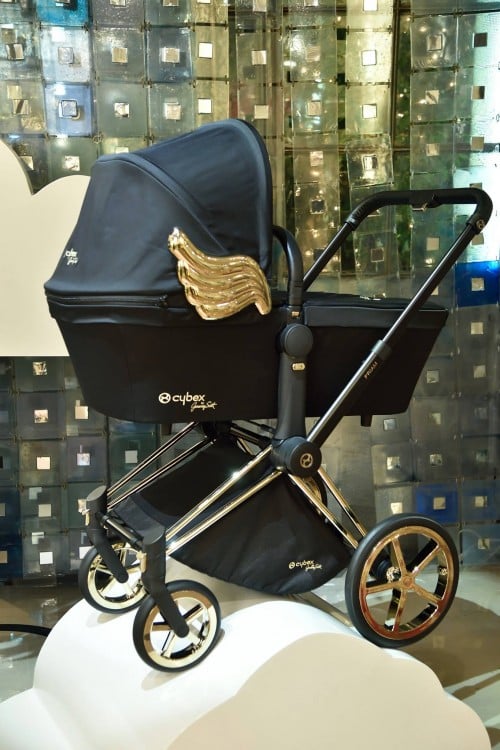 Cybex's Aton Q Infant Seat with also come in a Black matte fabric that is adorned with gold details.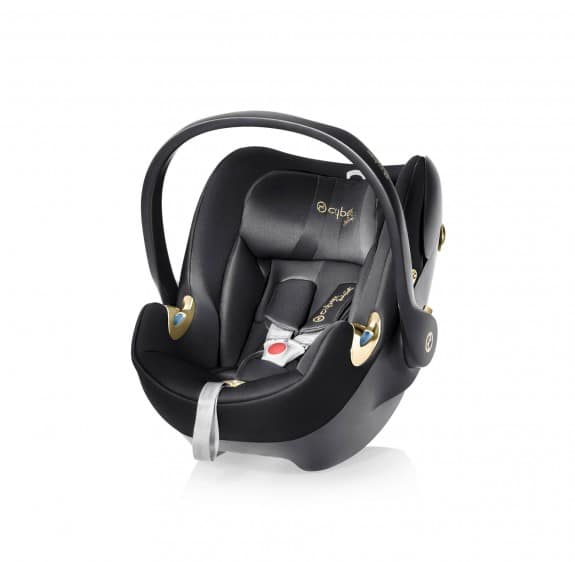 One of my favorite pieces is the  CYBEX 2.GO Baby Carrier.  All on its own the carrier offers parents a comfortable way to carry their baby, but the Jeremy Scott design adds the gold wing attachments to give your little one an extra-angelic appearance!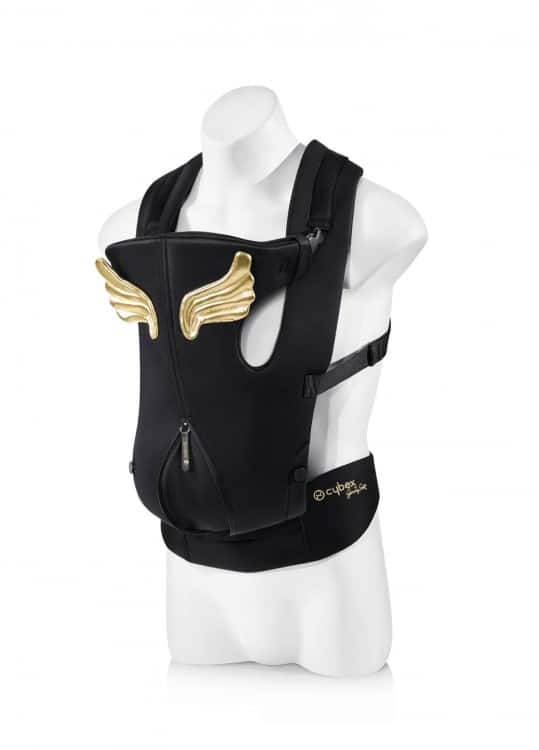 Scott has also designed a foot muff and diaper bag to accompany the collection.
The release date of this collection is Winter 2015, so make sure to check Cybex's site for updated details!