Today on his show Dr. Phil announced that he is going to be a grandpa!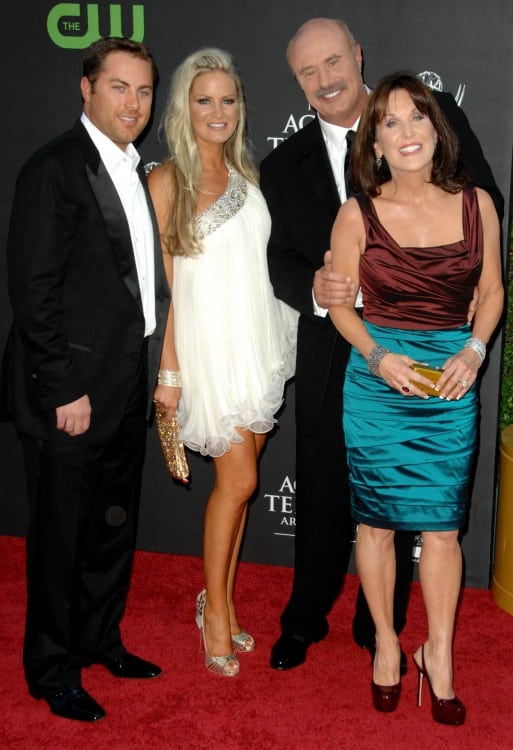 Dad-to-be, son Jay and his wife Erica also joined the doc onstage to announce this exciting news.
The Doctor's reaction: "I was stunned and thrilled. I did not see it coming at all."
The grandma-to-be is excited, too. "This is my dream come true! I have lived to be a grandmother, and now I am," says Robin. "Phillip will be putty in this child's little hands!"
This will be the first child for the couple, and the first grandchild for Phil and his wife Robin.
We wish them all nothing but the best! – Shannon Strohm, Staff Writer
Photocredit: ZUMA
---