Fans looking to meet Disney's newest princess will be happy to know Elena of Avalor will be greeting park goers at Walt Disney World Resort this weekend! "The Royal Welcome of Princess Elena" is a live performance that will be presented several times daily at Magic Kingdom Park. Its limited-engagement begins August 12.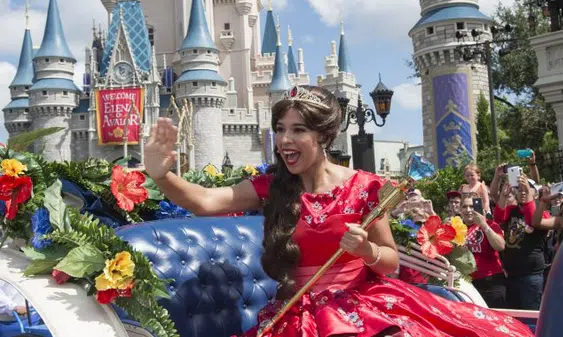 In the special welcoming ceremony on the Cinderella Castle Forecourt Stage, Cinderella and Prince Charming will host their newest royal friend and invite her to share her amazing story with park guests. As part of the show, Elena will recount her magical adventures and triumphant return to Avalor through the song, "My Time."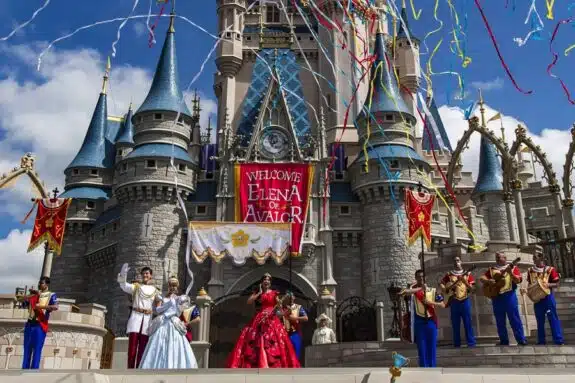 While Elena's music makes the new show shimmer and sparkle, so does the new princess' vibrant royal gown and glittering crown. Her one-of-a-kind gown reflects Elena's special qualities and cultural origins. Made from 14 yards of crimson Avaloran satin, it is embroidered with more than 900 flowers that represent her kingdom and family. The beautiful crown she wears holds 222 dazzling jewels.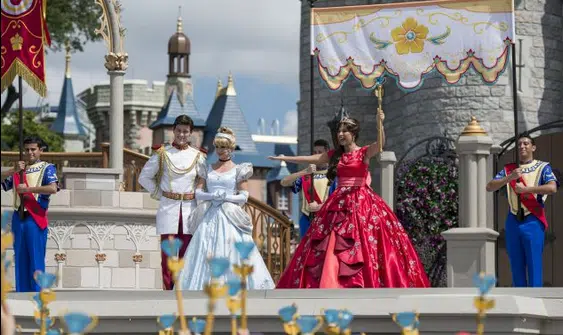 Elena's debut at Walt Disney World follows the launch of the new animated series, "Elena of Avalor," which premiered in a simulcast on Disney Channel and Disney Junior on July 22.
A brave and adventurous teenager, Princess Elena embodies all the qualities of a classic Disney princess, displaying thoughtfulness, resilience and compassion. She has the heart and mind of a true leader, making her a princess for everyone.
Elena will make her debut at Disneyland Resort at Disney California Adventure this fall.
---