Congratulations to CSI: Miami star Emily Procter and her boyfriend, musician Paul Bryan on the safe arrival of their first baby – a girl!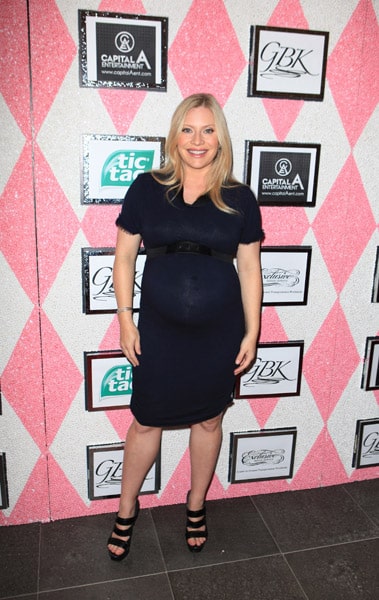 According to TV Guide, the actress welcomed daughter Pippa in early December and after taking just a couple weeks off Emily has already returned to work just in time for co-star Adam Rodriguez's directing debut.
"I wouldn't have missed it," Procter told TV Guide Magazine on set. "In a way it fits that my first day back is Adam's first time directing because I felt like he genuinely wanted me to have a healthy baby. He wanted me to be happy, and I wish the same for him. I think that's what you get after nine years together. It's that genuine want for each other to be happy."
Rodriguez is just as thrilled about welcoming a new member to the gang.
"We're so happy for Emily," he told TV Guide Magazine. "This is something I know she's wanted for a long time. She's got the right guy in her life and it was the right time for her, and it's so great when you get to see somebody be able to have it all. She's just really got it all together."
Emily's pregnancy wasn't written into the show and she was only written out for one week.
She returns to the lab in the episode slated for March 13 entitled "Hunting Ground."
Related Articles:
---