Emily Ratajkowski showed off her pregnant belly while out with her husband Sebastian Bear-McClard and their dog Colombo in New York City on February 6th, 2020.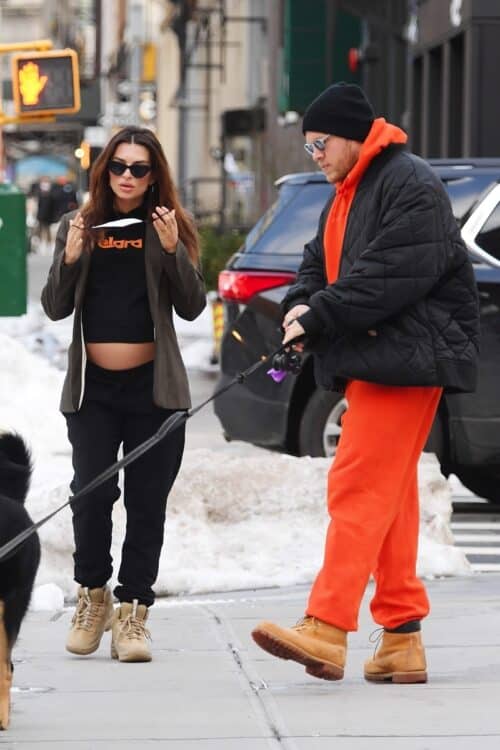 With her due date on the horizon, the mom-to-be kept it comfy in black track pants, a cropped top, and sneaker boots.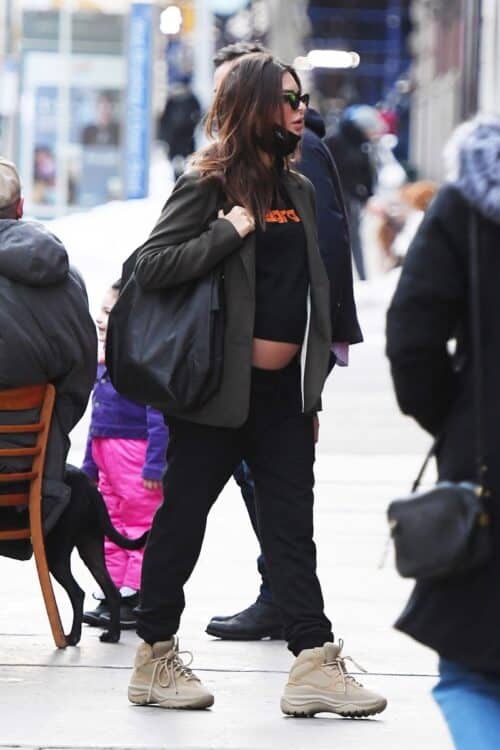 Earlier this week Emily posted a picture of her growing belly along with some of her mixed emotions about her body's changes during the last few months.
"Sometimes I feel like Winnie the Pooh in human form, other times like a fertility goddess with a juicy butt. I took this on a day where I was feeling the latter. Either way I know I'm going to miss this bump and those kicks very soon."
We think she looks incredible and can't wait to meet her baby when they arrive!