If you thought changing diapers and spending nights hushing the baby to sleep was just a mother's job, it is time to redefine the definitions, as the UK government is all set to make fathers more involved in the process of birth and baby care.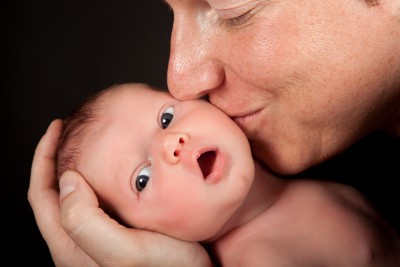 A long-awaited families green paper will propose measures where in fathers-to-be are trained and guided on the issues of parenting and raising a child from before birth to later years.
This will include ante-natal lessons from midwives and also a 'New Dad's Guide' that explains things like breastfeeding and ways to support their partner. Hospitals will also be encouraged to let the fathers stay overnight after childbirth to possibly inspire early bonding.
According to research, mothers are more likely to continue breastfeeding if their partners know about its benefits. It has also been found that fathers who are proactively involved in the process right from birth, are more involved with their kids throughout their childhood are .
The move has been made in order to reduce the increasing number of unmarried couples living together and the number of single parents in UK where almost 45,000 children are registered annually without their father's name.
This has led to a planned £200 fine for new moms who are not able to list the name of the biological father on the birth certificate. However, exceptions will be made for moms will not have to name the father if 'it is not possible, practical or advisable'.
It is believed that this pioneering move has been given the green signal after Tory leader David Cameron repeatedly stressed on the importance of a father's role in upbringing children.
According to School Secretary Ed Balls,
'We haven't done enough in the past to support dads and their role in childbirth in the months and weeks beforehand, even though we know this is the most vulnerable time for a couple.

'All the evidence is if fathers are properly engaged and involved at that time, then they stay, they're supportive to their children, they do all the things which then lead to better child outcomes.'
– Atula, Staff Writer